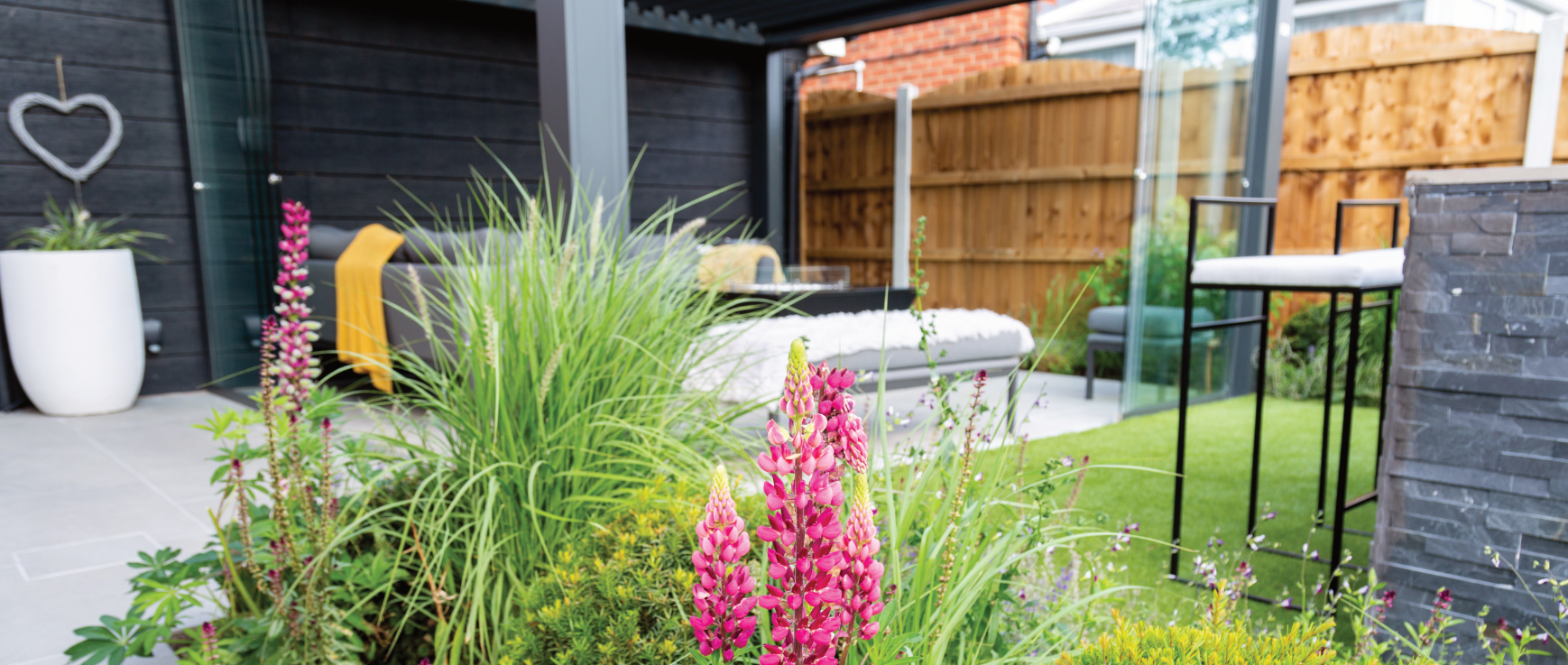 Chelmsford, Essex
Contemporary outdoor lounge and dining.
A contemporary outdoor room to extend the use of this new build property into the garden
Our client asked us to expand their outdoor living space into an entirely new area for them to enjoy. We wanted this to be spacious, functional and visually appealing so that our client could make use of it throughout the year and really benefit from their investment.
We created an outdoor lounging and dining space paved in low maintenance grey porcelain paving; we further enhanced this space through the addition of a bioclimatic pergola which allows use of this space regardless of the weather.
The use of weathered effect composite cladding adds texture and character to an otherwise standard garage wall. A bespoke outdoor kitchen featuring a wood-fired pizza oven and gas grill create a fantastic space to cook alfresco style.
By adding planting, we have softened the space by featuring a mixture of whites, purples and deep red flowering species. This helps to make the stunning garden pop with colours and stand out even more.
Our client in Chelmsford was delighted with this bespoke garden design. By working closely with their brief and utilising a range of design methods, we were able to capture the essence of their requirements and deliver a beautiful garden.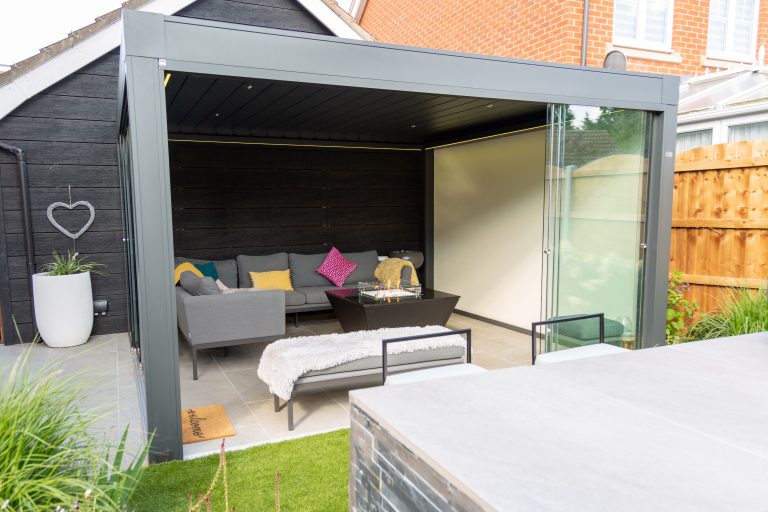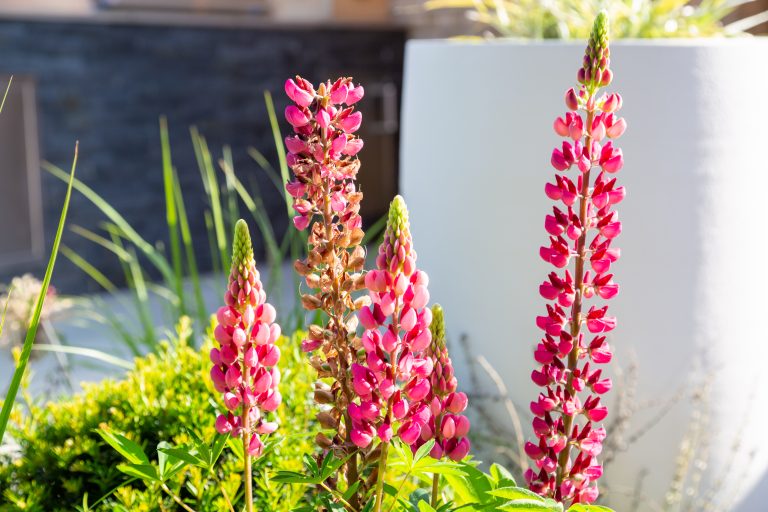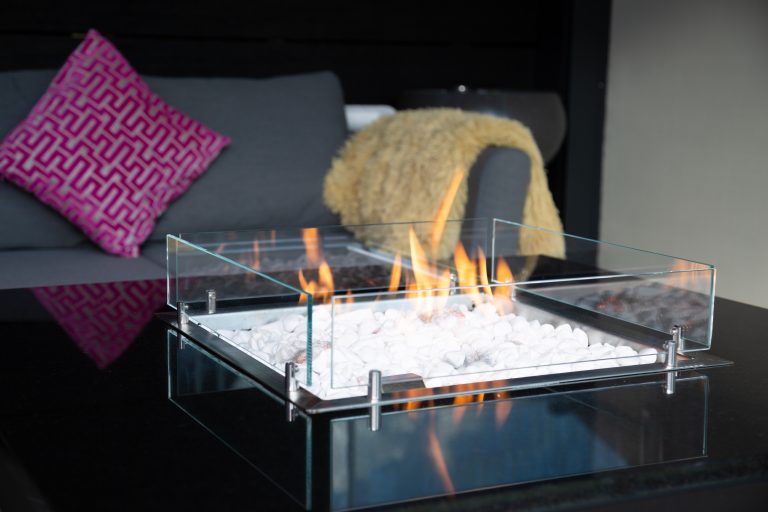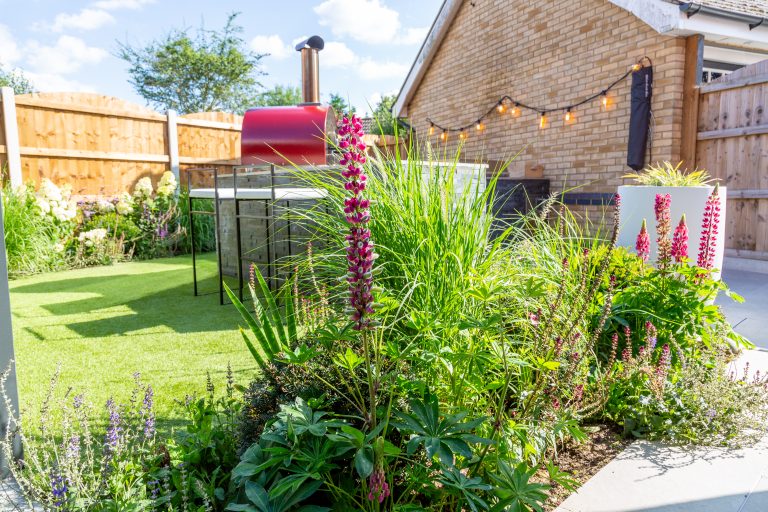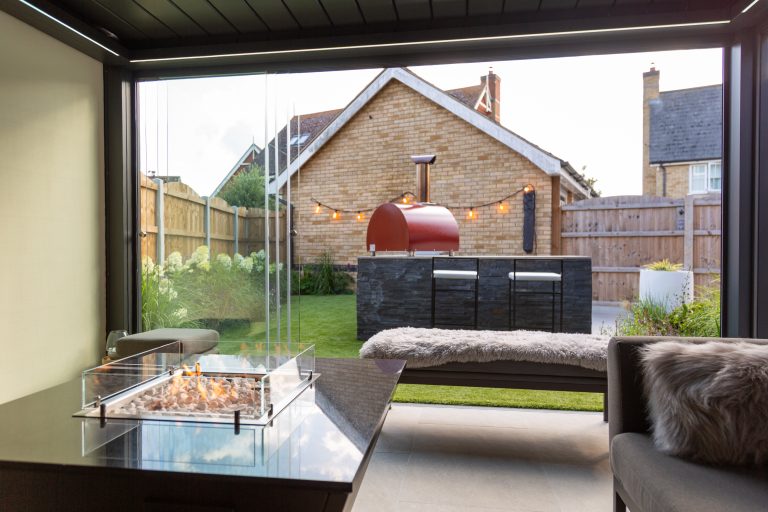 Some other projects you might be interested in