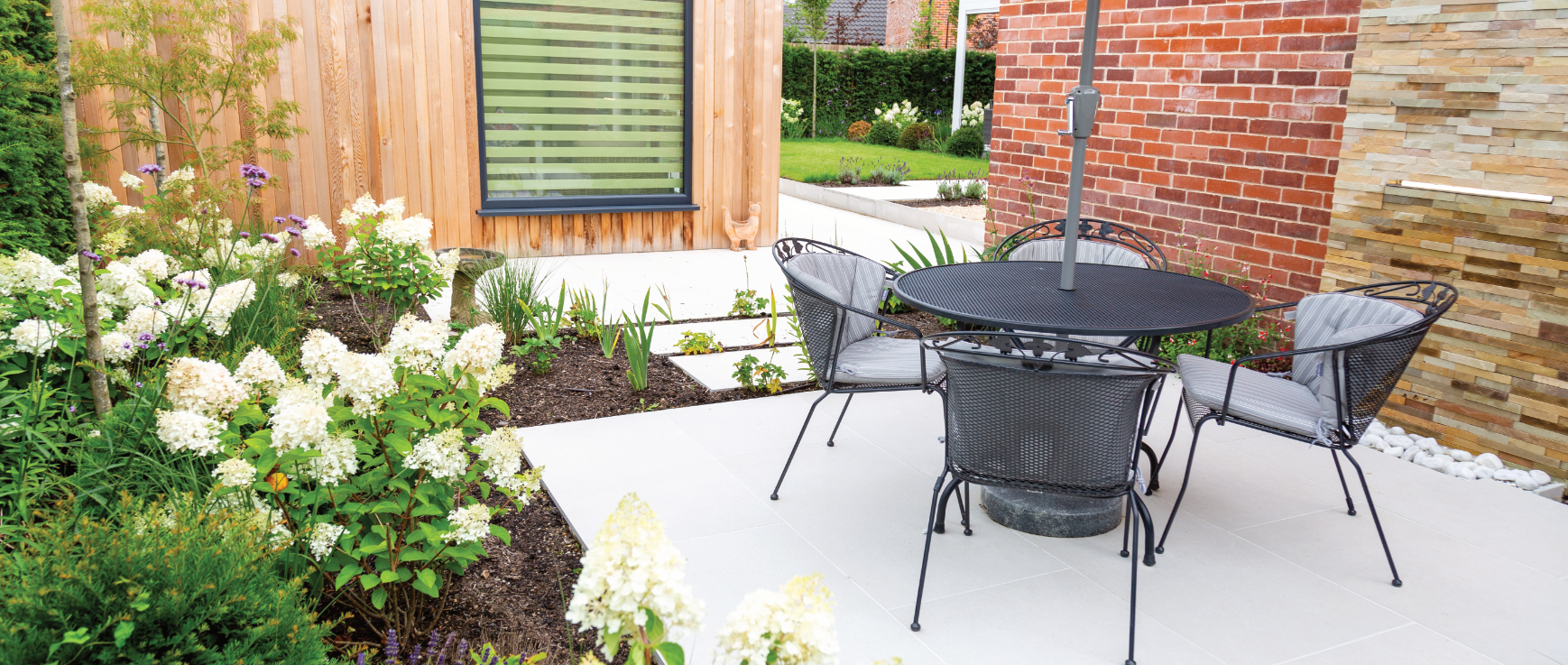 Colchester, Essex
A garden studio and outdoor retreat.
Our client asked for a bespoke garden design in Colchester that contained a customised garden studio that could be used for having friends and family over as well as using as a quiet outdoor retreat.
We also designed a patio covered by a modern white pergola immediately off the property in a contemporary 1200mm x 600mm porcelain tile. Blinds extend down from the pergola to provide the option of closing this space off.
Stepping down into the garden leads to a central focal point in the form of a handmade water bowl which gently bubbles adding an ambience to the site. A spacious lawn adds a lush green space to the scheme.
A bespoke cedar clad garden room adds an extra feature to the property and continues the modern feel of this garden. A 'Secret Garden' has been created which provides an intimate space in which a cup of coffee or breakfast can be enjoyed whilst enjoying the ambience of a slate clad water feature wall.
We designed mature Carpinus trees into the space to screen the neighbouring properties as well as planting evergreen Yew hedging to provide a deep green backdrop to the garden. Herbaceous perennial planting adds seasonal colour and adds texture as well as personality to this extraordinary garden.
Like we do with every project, we provided a 3D render for our clients prior to starting the work so they could see what their garden would look like. We also kept our clients regularly updated through every step of the project to ensure their vision was being created exactly as they wanted it to.
Working to the highest of industry standards, we ensured that every detail was covered in this bespoke garden design in Colchester. The outdoor patio area is perfect for entertaining guests in summer, contrasted by the lovely garden studio that acts as a cosy retreat in the winter.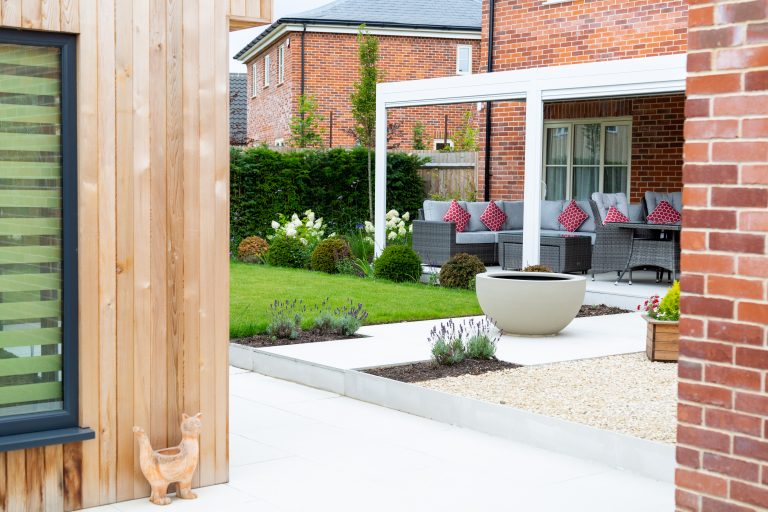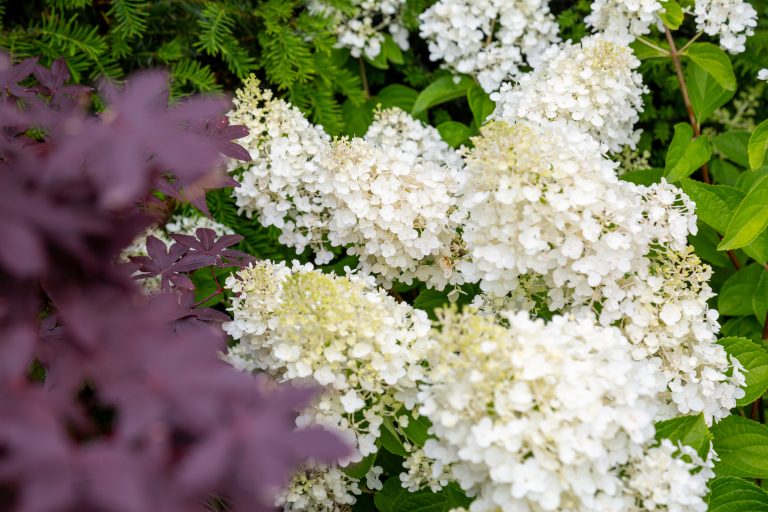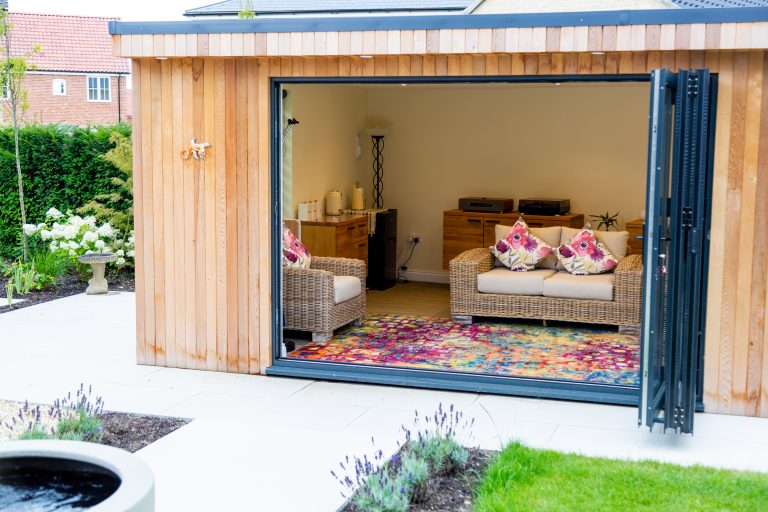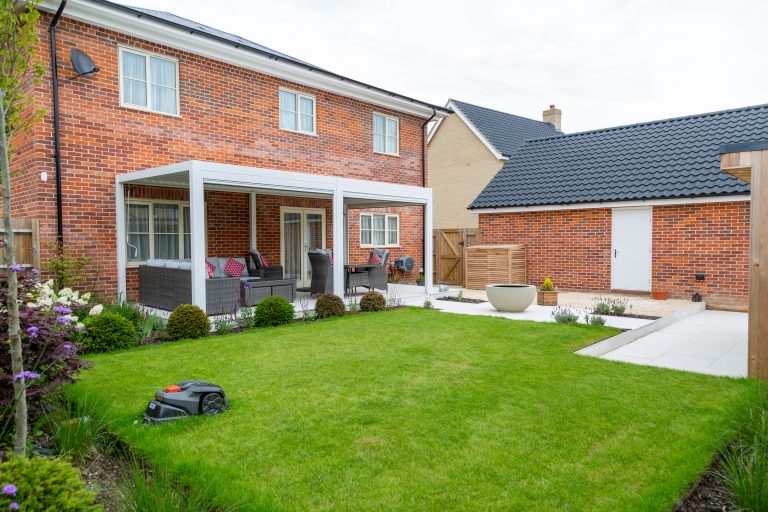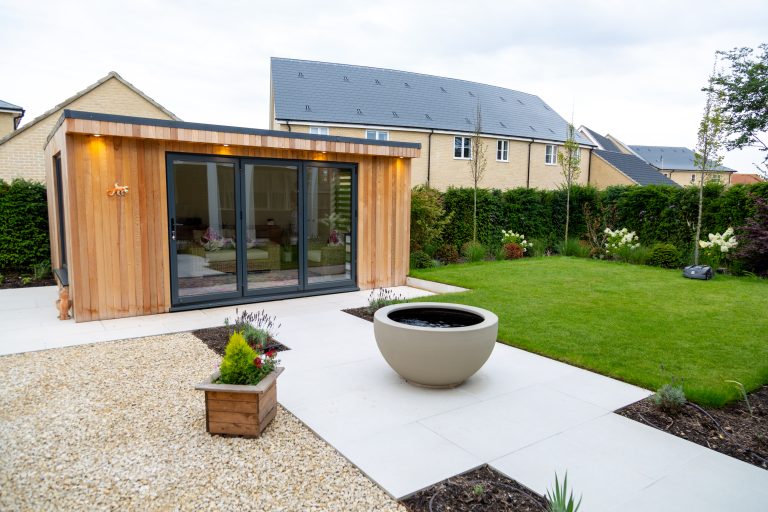 Interested in our other projects?