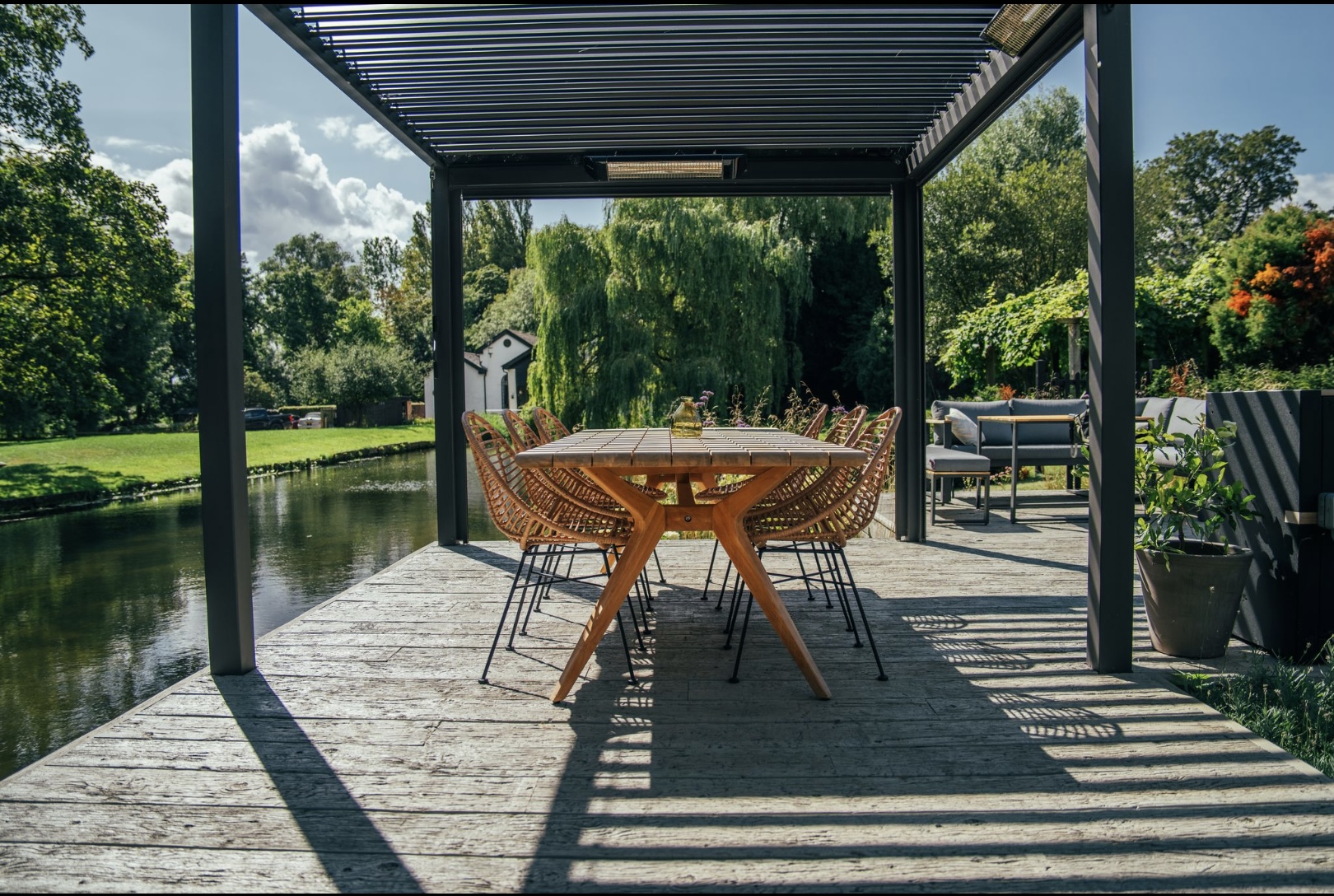 Pergolas
Enhance your garden with a pergola, providing shade, privacy, and a horticultural structure for your outdoor space.
Pergolas can work with nearly any size or shape garden to provide shade, heat and cover
While in the past pergolas were mostly used for sunny gardens that needed some shade and relief from the sun, now they can offer so much more in terms of flexibility. They can be louvred, to allow you to control the light that comes through or even the rain you want to keep out. They can also provide heat, for when the sun has dipped but everyone isn't quite ready to head indoors.
Bespoke pergolas offer so much in terms of function and style, they are now a key part of many garden designs we produce.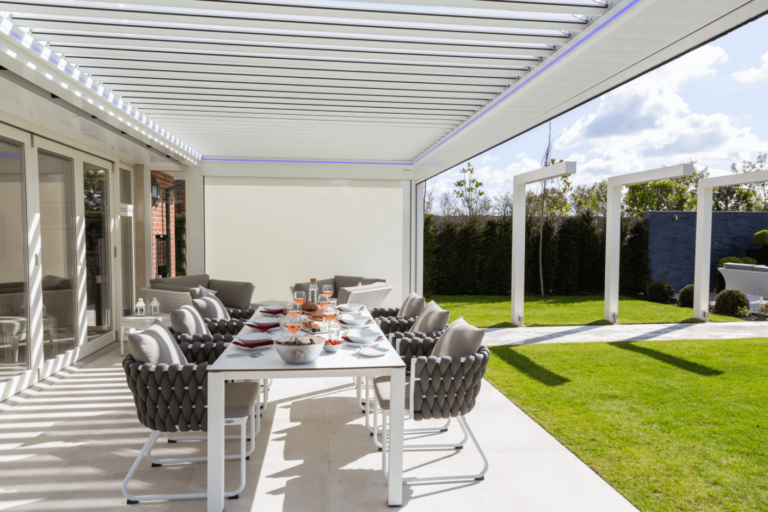 A pergola is an ideal way to break up a garden, or to create a specific zone within your outdoor space. If you have a long, narrow garden then you can make use of a sunny spot that is set away from the house. Alternatively, if you find yourself avoiding your patio because of the sunshine, a pergola can be built up against the house to provide a transition space that extends your living area.
Pergolas also offer a stylish way to create privacy from close neighbours or to cover up a building, such as a garage, that might protrude into your garden.
Many of our garden designs feature pergolas as they add value to a property and provide the indoor-outdoor living space that is key to what many people are looking for from a home.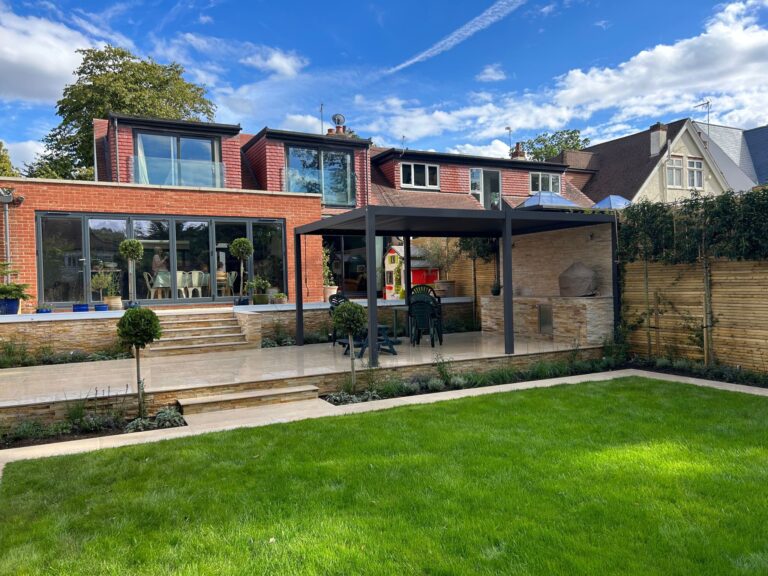 Some of the pergolas we have created have been used to provide a family zone, complete with an outdoor kitchen, in order to maximise their living space. Others have featured a sunken spa garden, sheltered underneath a louvred pergola with tropical planting.
If you are looking for a contemporary look and feel, or you want a more traditional garden, we can design and build a pergola to suit your style. We help to ensure that we choose the right materials, colour, size and shape to work with your space. Furthermore, we can make them stand out or blend in with planting schemes, so they become a key focal point of your garden.
Take a look at some of our pergolas