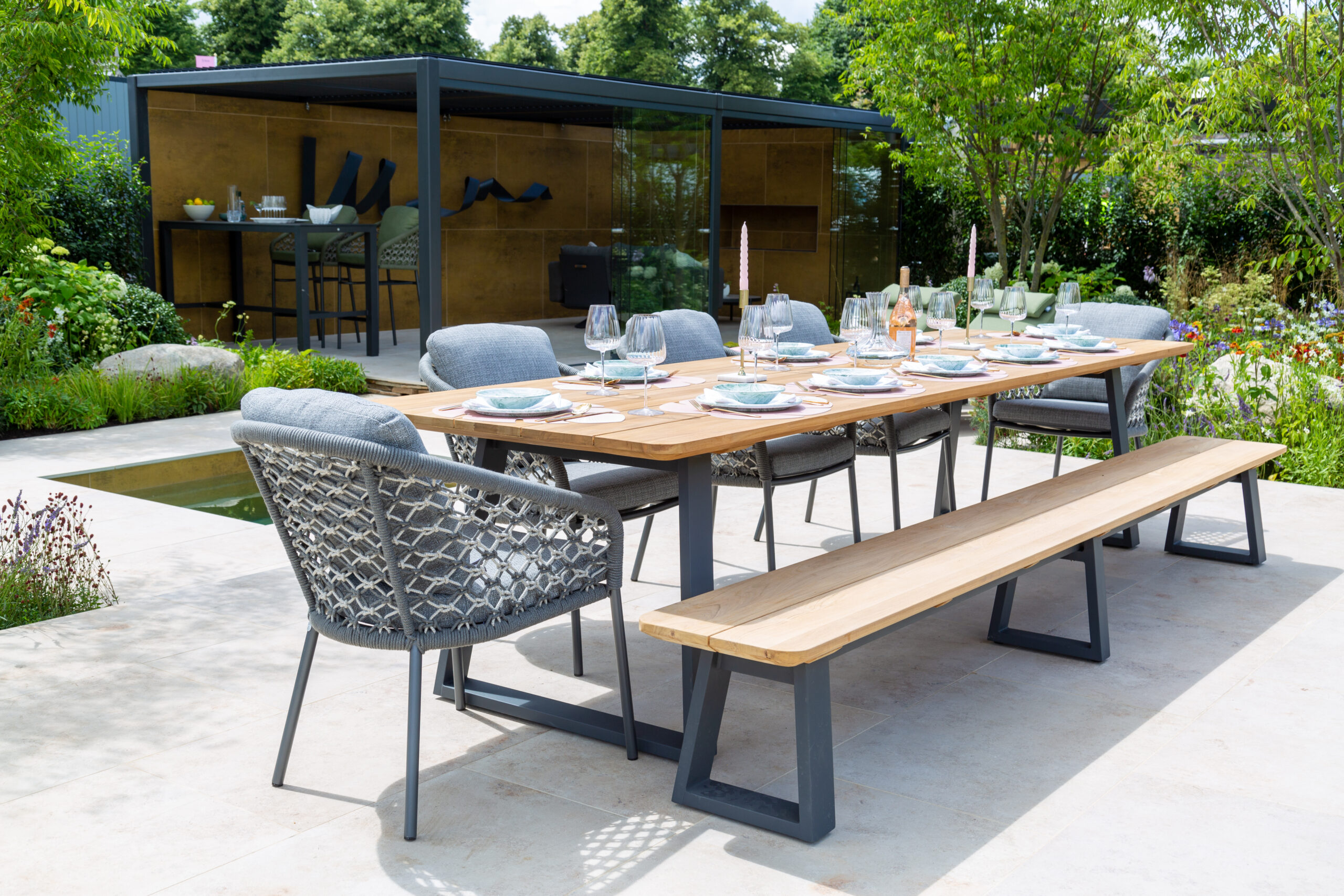 RHS Hampton Court 2022
The SunsLifestyle Outdoor Living Garden
We created an immersive outdoor living space at RHS Hampton Court Palace Garden Festival in 2022
A luxurious outdoor living space
The SunsLifestyle Outdoor Living Garden is all about luxurious outdoor living.
We have created this garden to maximise the enjoyment of the outdoor space. A louvred pergola at the rear of the garden houses a bespoke fireplace to allow for entertaining and comes complete with glass doors to add a room within the garden. In front of it is a plunge pool space and sun loungers for bathing and cooling off on hot summer days. A decadent dining area large enough for bigger gatherings provides space for guests to sit comfortably, in anticipation of making up for time with family and friends.
The surrounding lush planting creates an intimate space. Five large multi-stem trees add structure and character to the space, balancing the pergola and underplanting with a textured and colourful planting.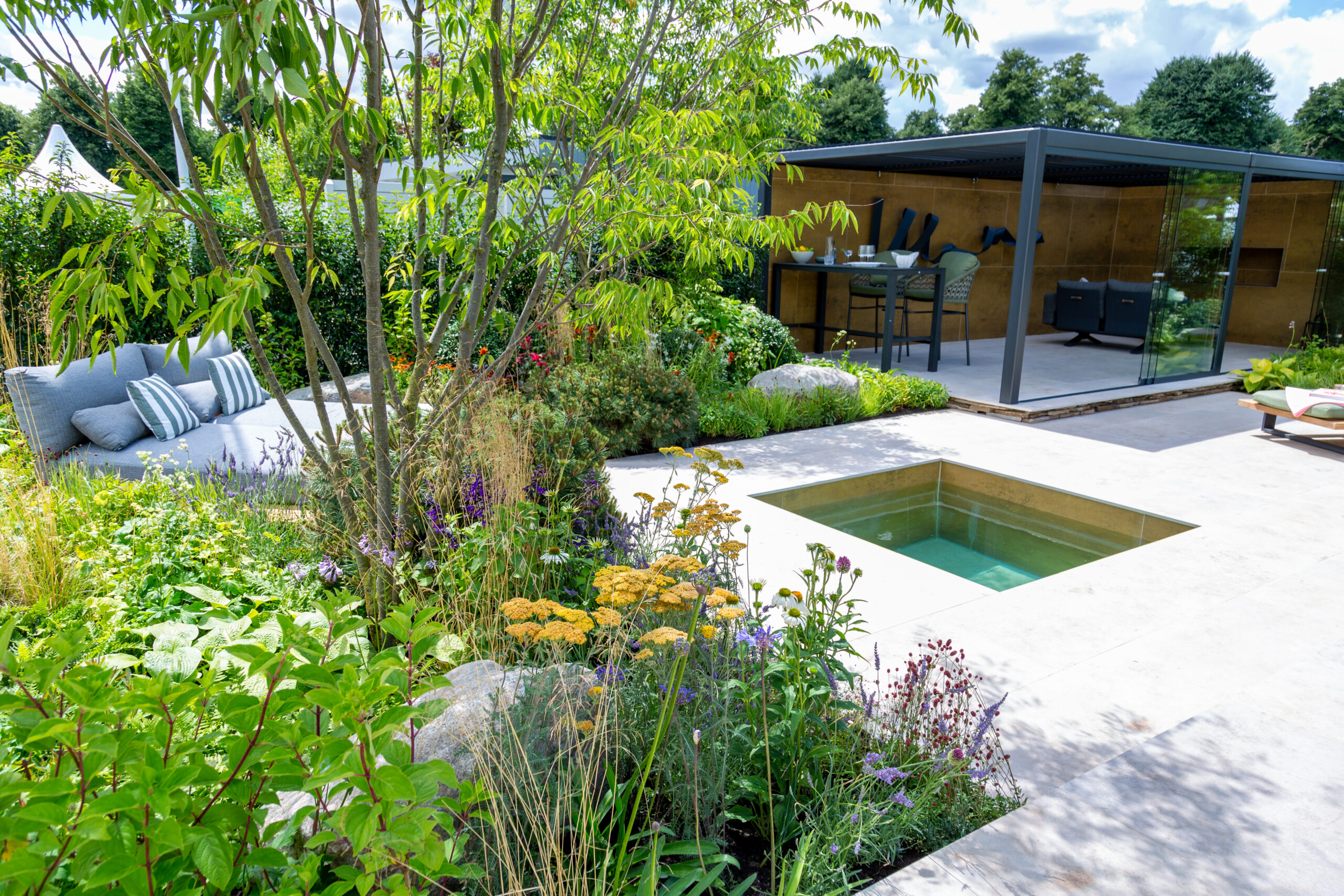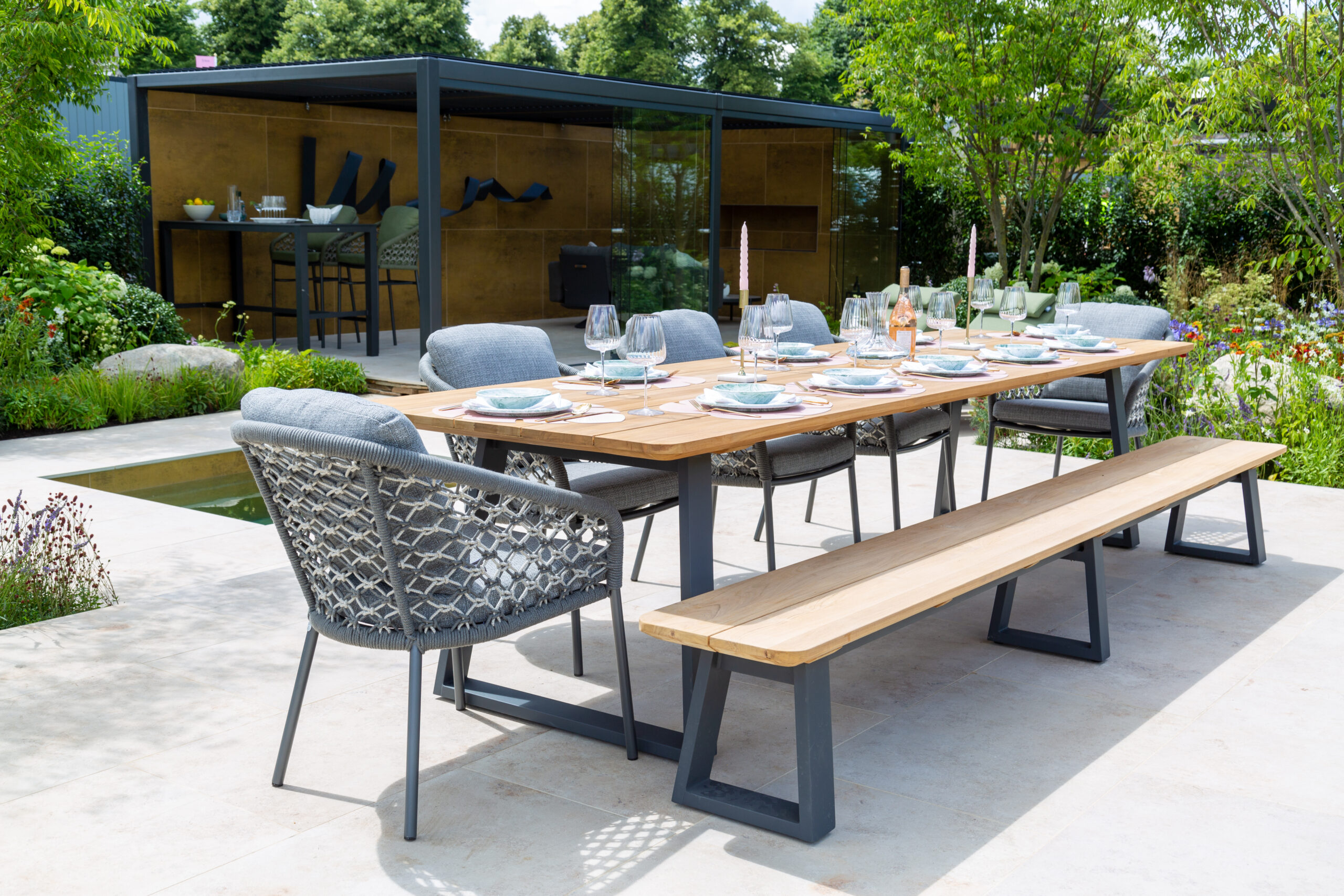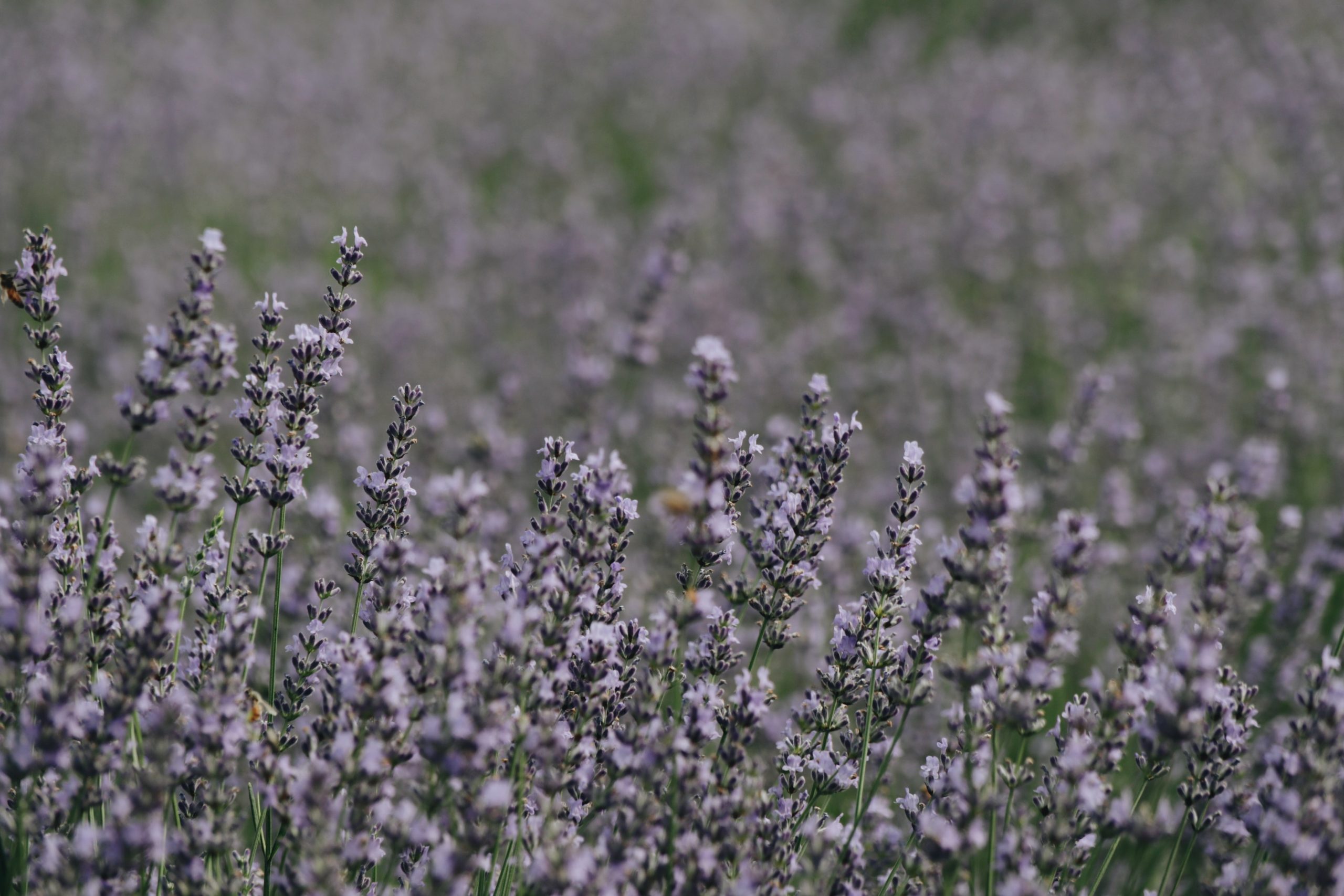 Get in touch
If you're looking for a quote or to find out more about we can help with your garden or landscaping project, please send us a message. 
We are always happy to have a chat about what you might be looking for and how we work. 
You can also contact us directly on the details below: