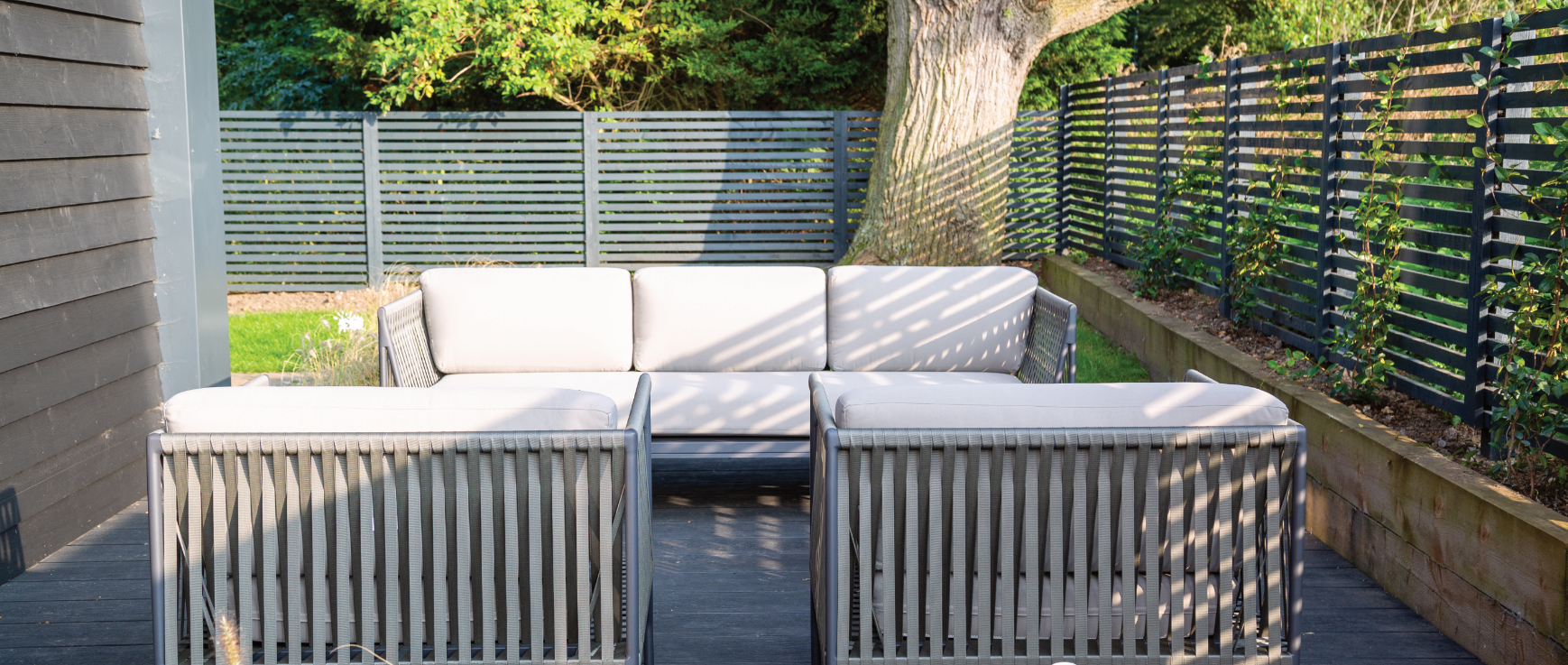 Brentwood, Essex
Modern seating and dining with low maintenance planting.
Our client's brief for this project was to create a stylish and functional space that provided space to entertain and dine outside.
The garden design we planned for this Brentwood project was to create a contemporary seating and dining area with a high-quality aesthetic. Each element of the design was carefully selected to contribute to the overall look and feel of the outdoor area. While contemporary, the style of the garden will not date quickly as we went for sleek and simple lines.
We worked with the geometry of the house to create views out to the bespoke water feature that anchors the space together. We surfaced the space with composite decking to create a low maintenance and stylish feel. As well as this, the composite decking worked well with the materials used on the property. The aim was to have a consistent palette so all elements of the house and garden blend in well together.
Painted slatted fencing creates a view out to the surrounding farmland whilst maintaining some privacy. This fencing pattern is also echoed in the seating.
Within the planting scheme, we chose low maintenance evergreen jasmines, Taxus topiary and Pennisetum grasses to soften the hard landscaping and create seasonality.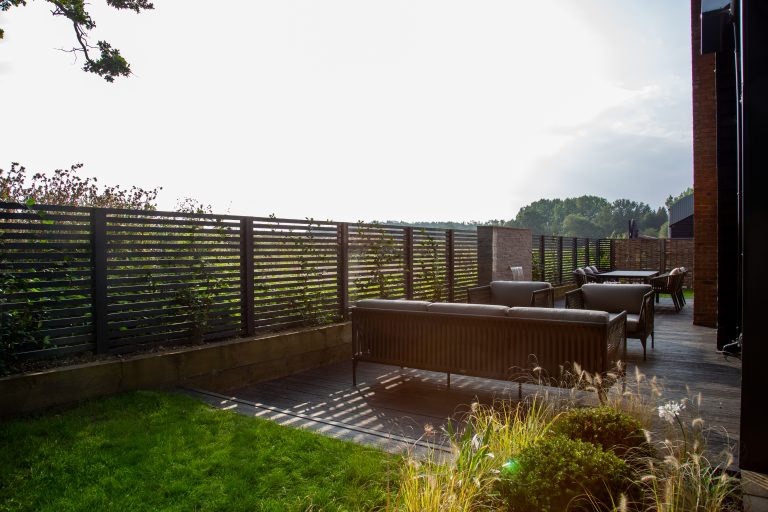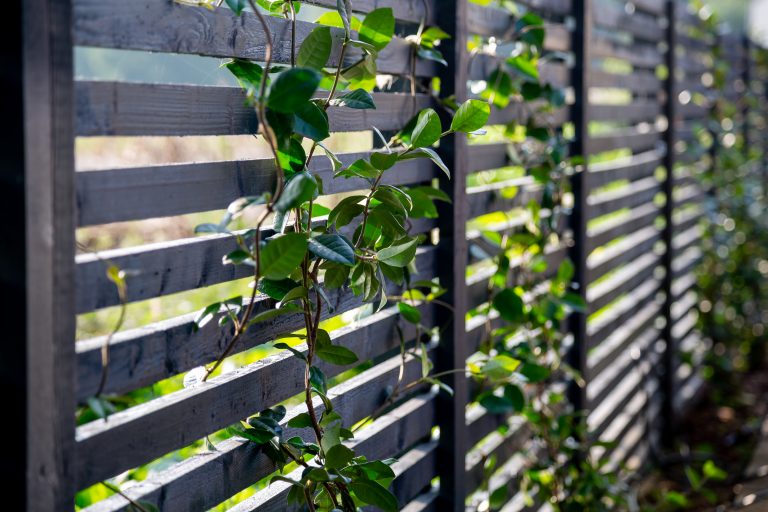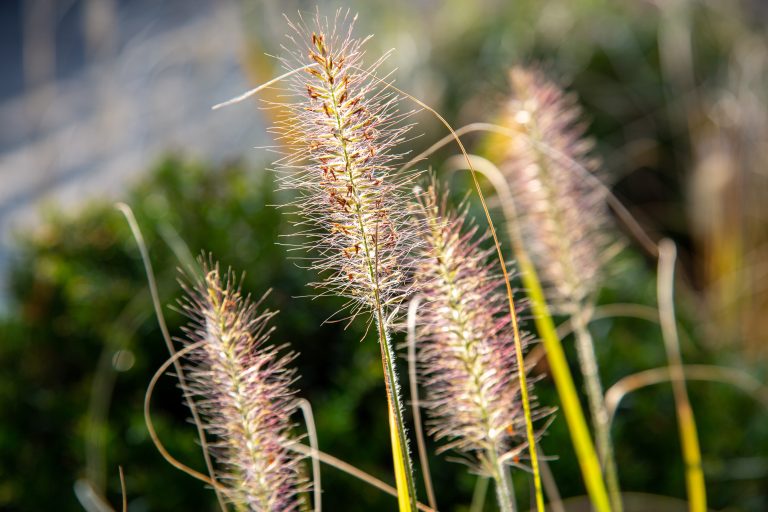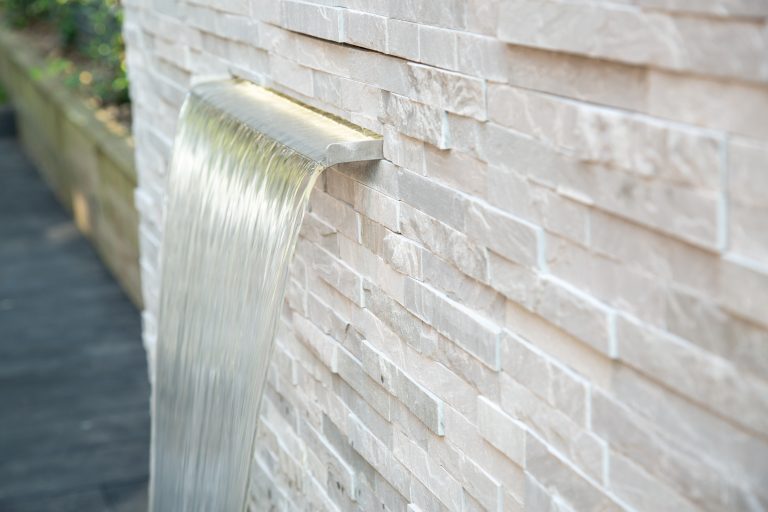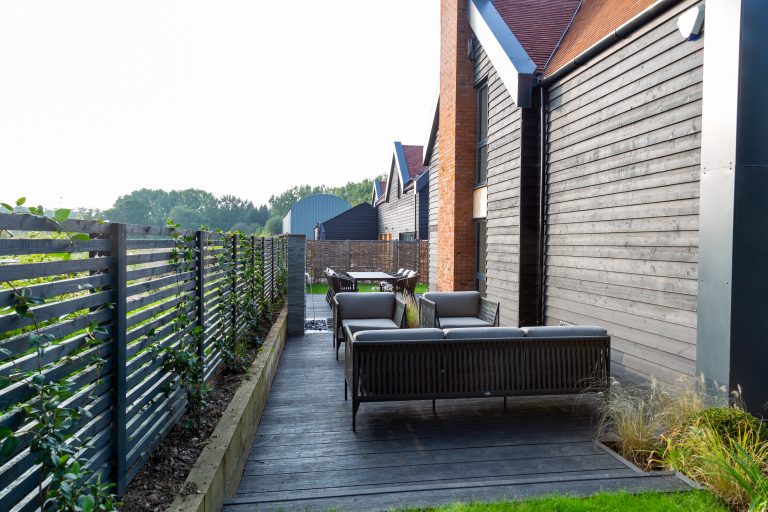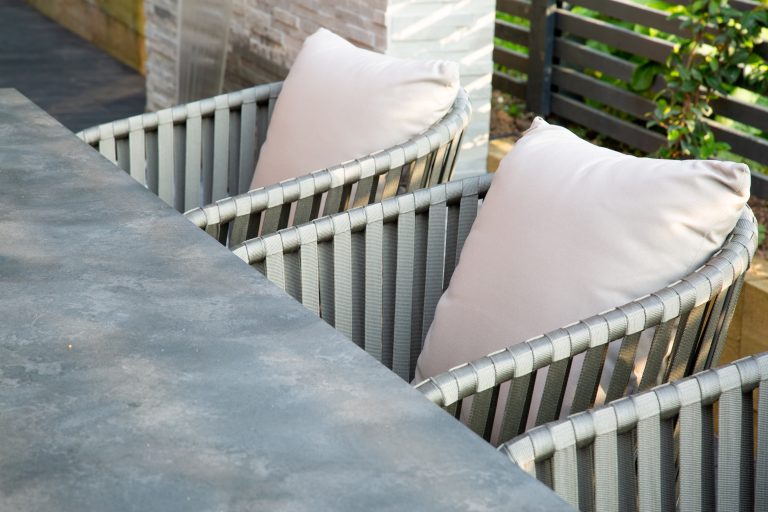 Other projects you might be interested in