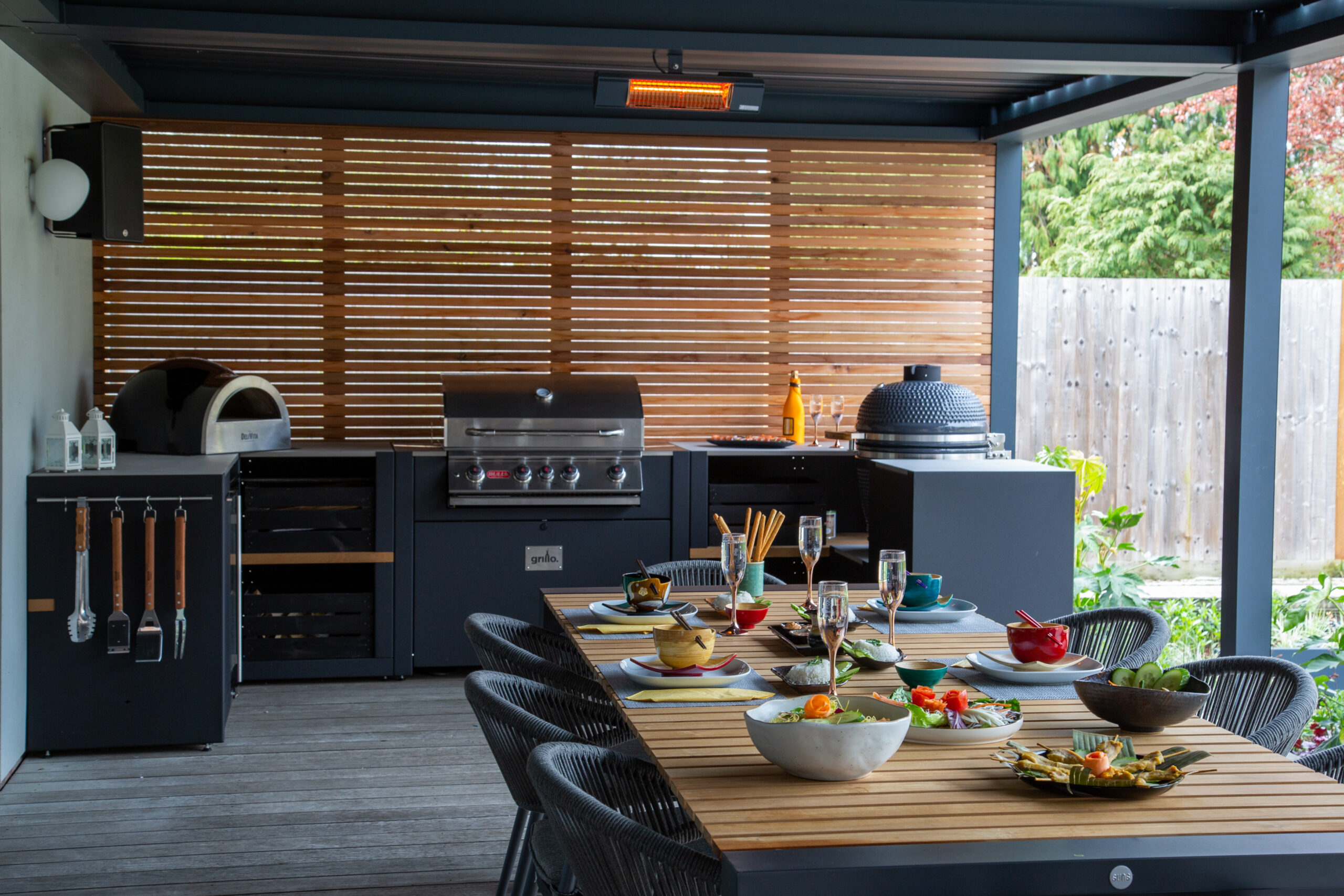 Outdoor Kitchens
We design functional and stylish outdoor kitchens that can blend seamlessly into your garden or stand out as part of an entertainment space.
Cook, dine, and socialise with friends and family in a bespoke, luxury outdoor kitchen
Outdoor kitchens have grown in popularity in recent years, as they offer a way to extend the space in which you entertain without needing to add square footage to your home. Outdoor cooking and dining also allows you to spend more time with your guests outside, rather than being in a hot room on a summer's day away from the fun and socialising.
A kitchen in your garden is a lux option that can add value to your home and make a unique impression and impact.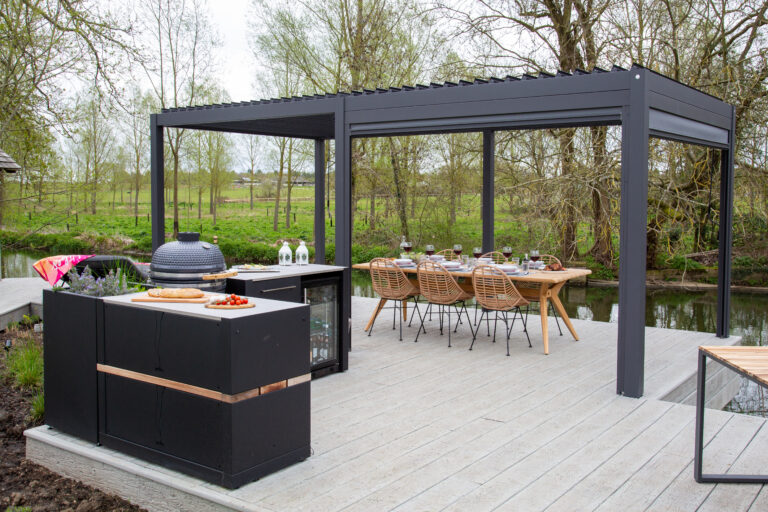 Whether you are looking for a fully equipped kitchen that you can use all year round and whatever the weather, or you want a bespoke BBQ space with a sunken lounge, we can design and install a practical and stylish outdoor kitchen customised for you. This will transform your space and how you use your garden.
A kitchen in your garden can include modular units, built-in gas-fired deluxe BBQs, a wood-fired pizza oven, a commercial size grill – or whatever else you want. We will ensure that we select appropriate materials, advise on the best appliances and create a zoned space to create the ultimate outdoor entertaining area.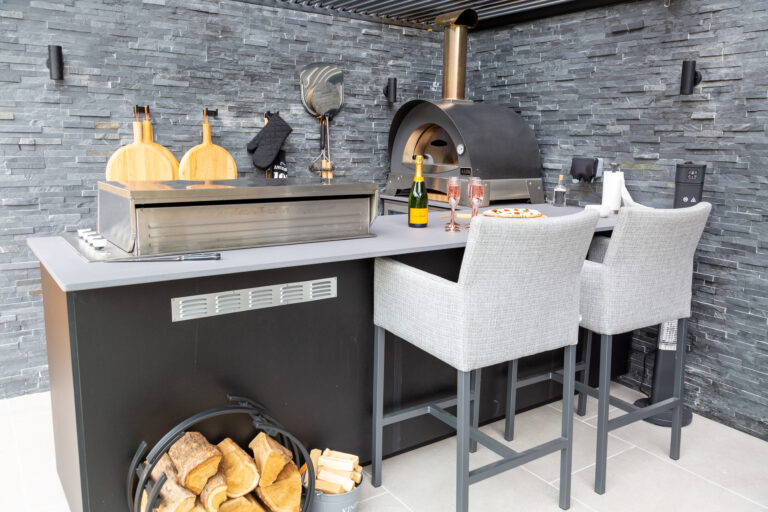 Our clients include families who want to spend more time together outdoors, couples who love hosting and inviting friends over, and individuals who simply love the outdoors and are seeking a retreat to spend time in.
With an outdoor kitchen, it is important to think of how you will use it. This is the starting point for any design we create. Do you plan on regularly cooking outside? What kind of food do you want to cook and eat? Is your kitchen going to be the centre point for parties? Are you looking to provide the outdoor family dining experience that you can't quite fit in your home?
The answers to the above will help to determine your exact needs, inform the location and layout and also provide a basis for understanding the style direction to take.
Take a look at some of our outdoor kitchen projects