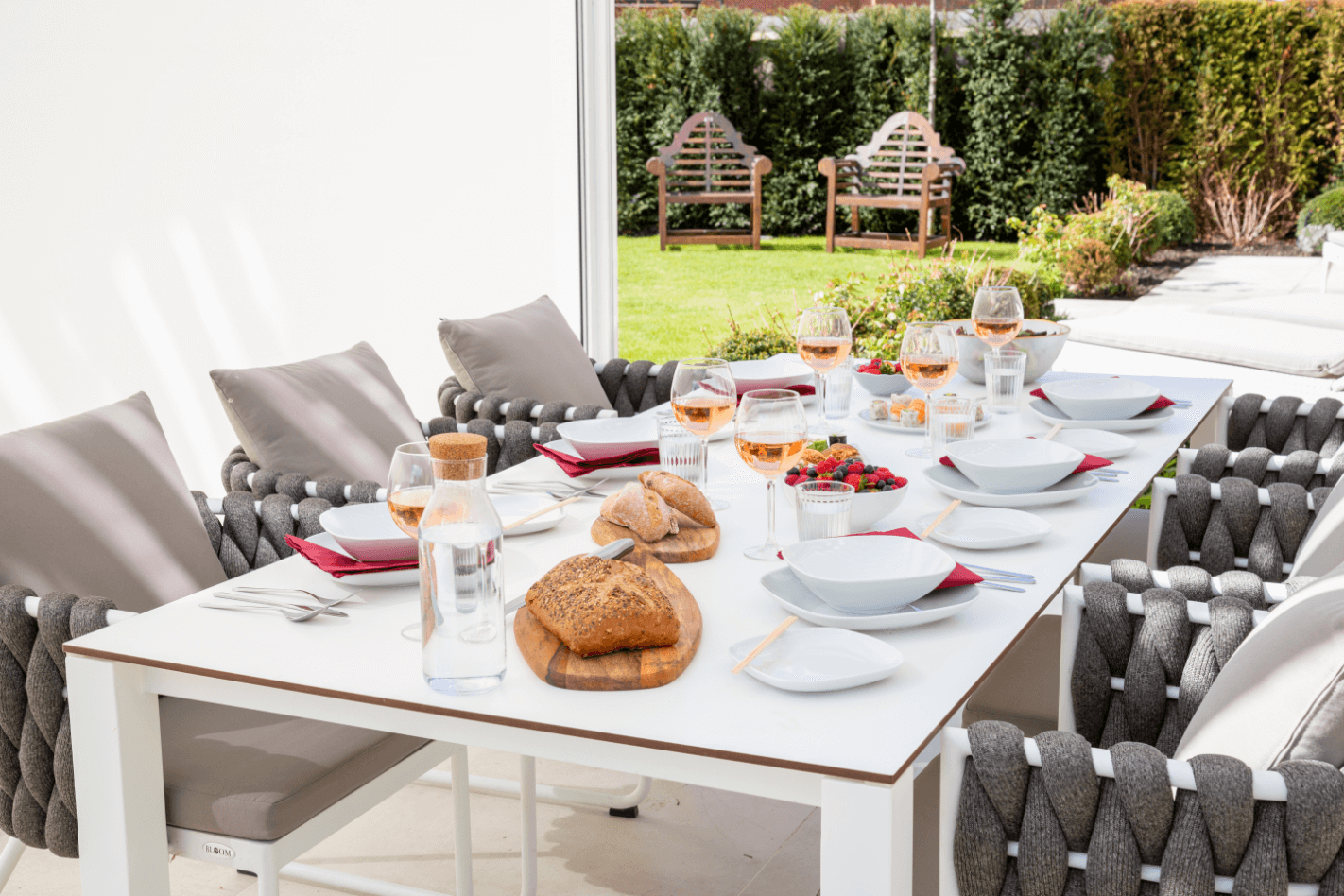 Upminster, Essex
Contemporary entertaining garden.
A spacious garden to entertain family and friends
Our client asked for a garden to act as an extension to their home and also to provide an area in which they could entertain their friends and family. This project required us to perform careful planning to make sure we gained the most out of the available area.
We designed a spacious porcelain patio covered with a contemporary automated pergola. The large pristine porcelain patio stands out as the stunning central point of this garden design. Contrasting beautifully with the lawn and colourful plants, this patio is the perfect place to host events and entertain guests. It reflects the sunlight and does feel like it is bringing the house into the garden.
To add to the visual appeal, we also installed a bespoke clad wall complete with an ambient water feature. The clad wall features mounted lights, which means our client can enjoy the outdoor area and bespoke water fountain late into the night. This is perfect in creating a social, entertaining space.
We delivered this garden design in Upminster to the highest of standards while staying within the specified deadline. By using our expertise and understanding of garden design features, we transformed this outdoor space into a gorgeous and functional garden for our client.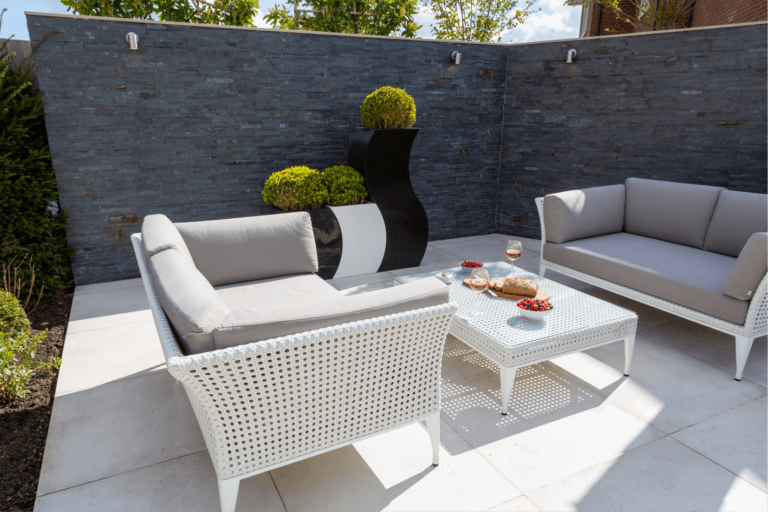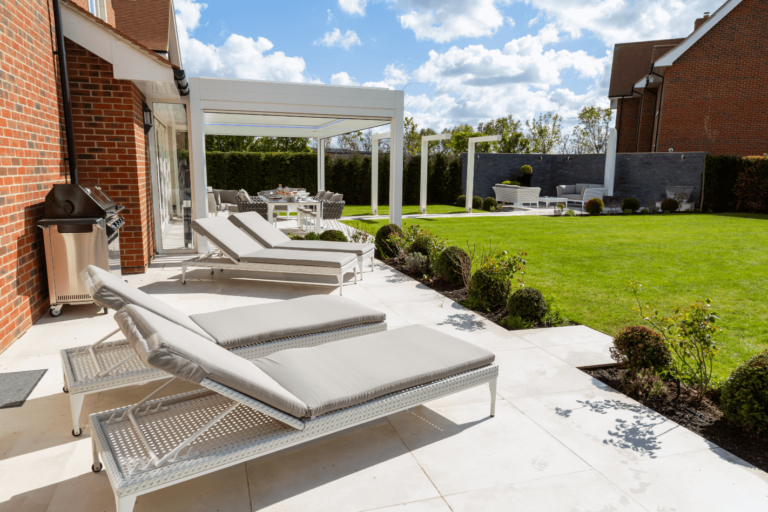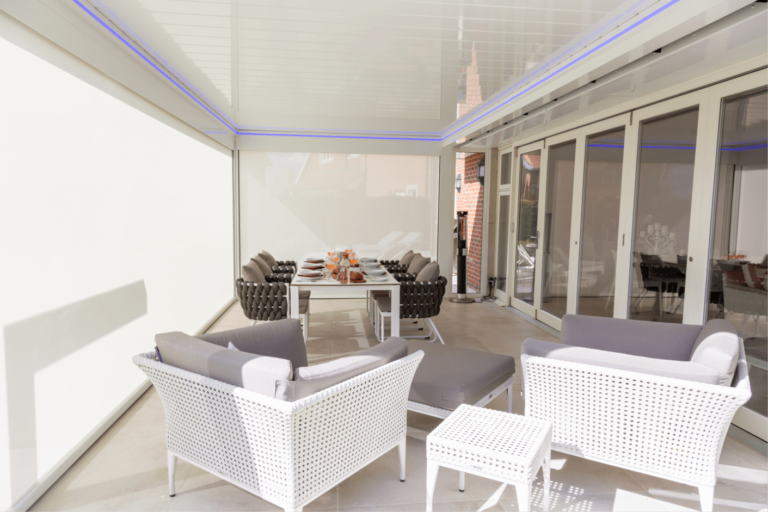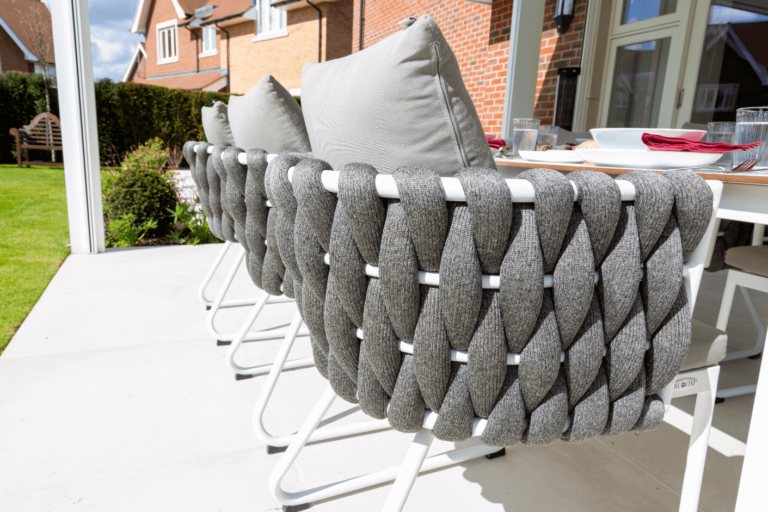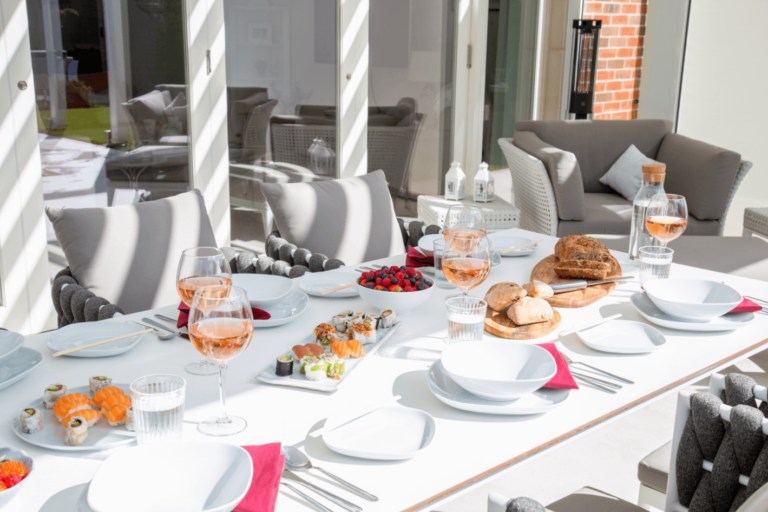 Take a look at some of our other garden designs