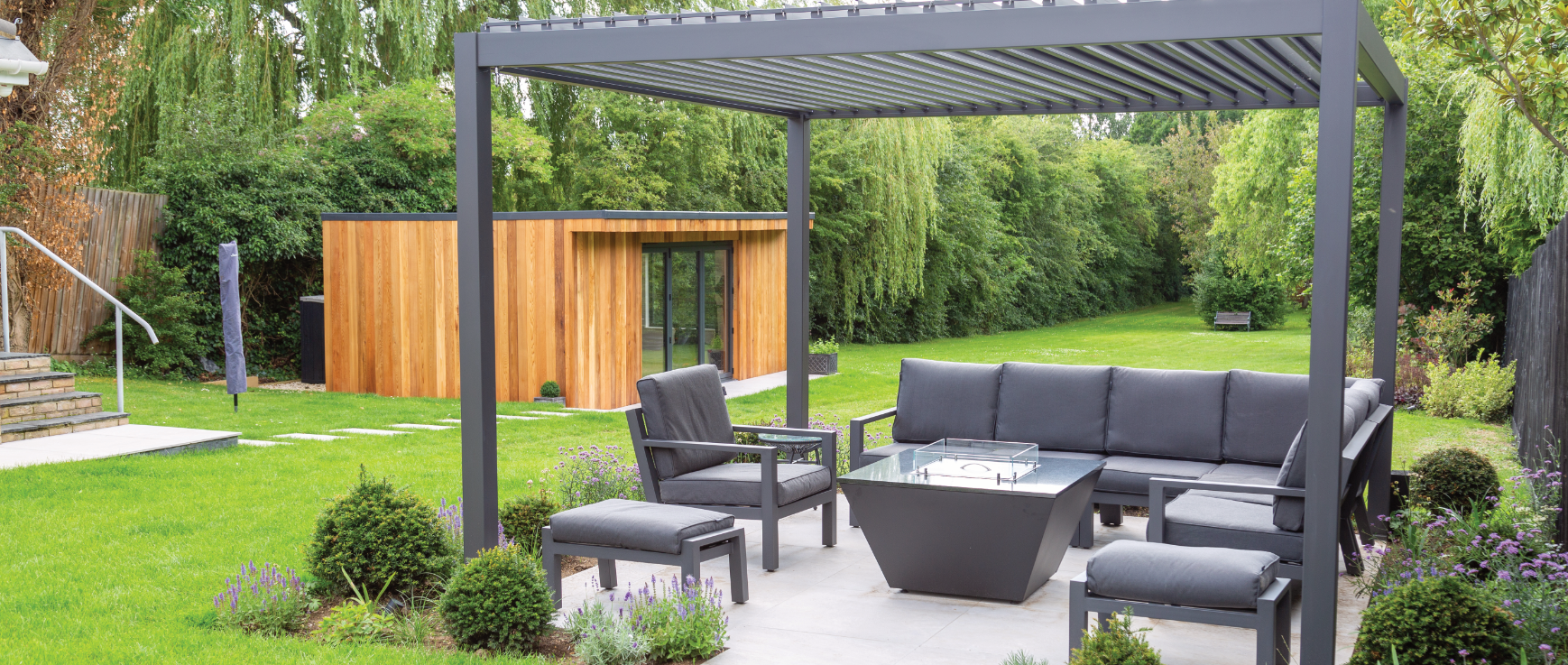 Billericay, Essex
Multi-level garden design with a new garden room.
A modern and stylish garden complete with louvered pergola
While we start from scratch with many of our garden design projects, some of our work requires us to breathe new life into an existing outdoor space. In this example, our client asked us to transform their garden that had been poorly constructed previously.
To help our client make the most of their garden, we created different levels to their space that allowed for a generous dining area. This was flanked by raised planters that wrapped around the area to add a sense of enclosure to the space.
The existing wide steps are now softened with a planting scheme to add interest and colour. This is just one of many ways that we adapted the current build without completely uprooting it. By doing this, we created the desired effect for our client while cutting costs and reducing the overall completion time of the project.
At the end of the garden now sits a louvred pergola providing the client with an ideal space to relax in the evening. This has been carefully positioned to maximise space in the garden, taking into account all of the other features and matching the existing style.
Consilium Hortus also designed our client a bespoke gym building in a Western Red Cedar finish. We look forward to presenting the completed images of the garden once construction is complete.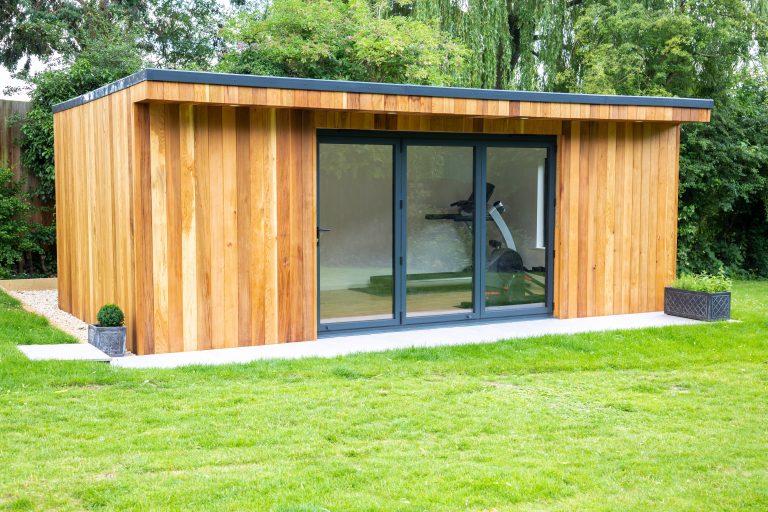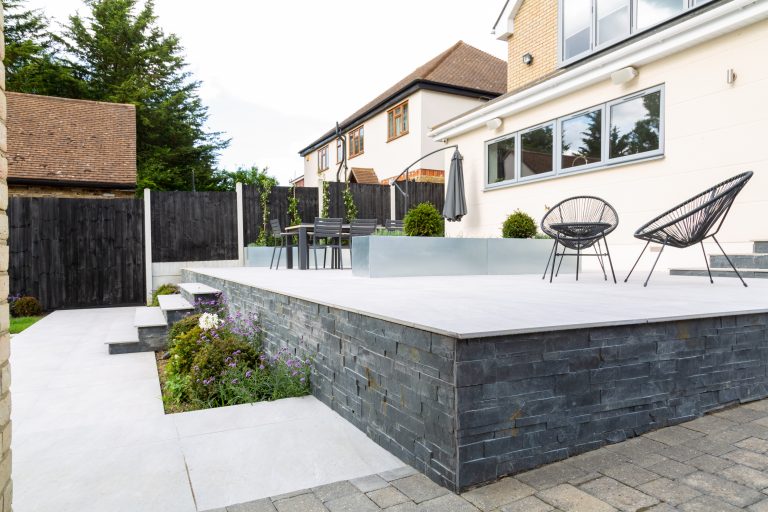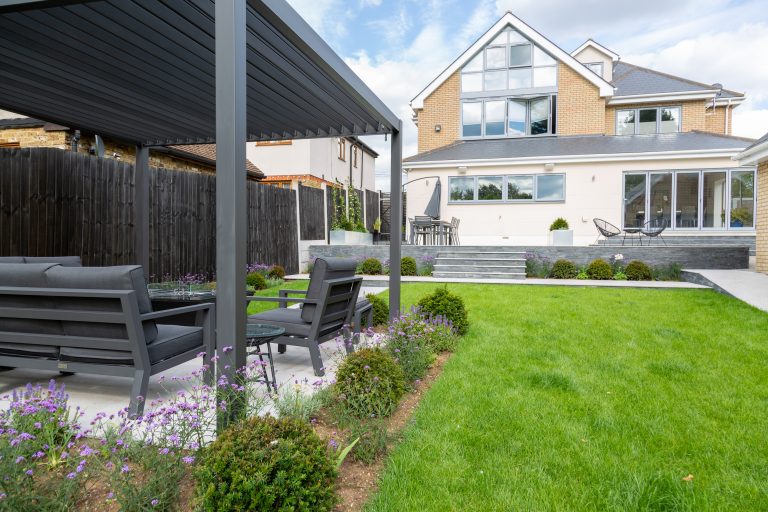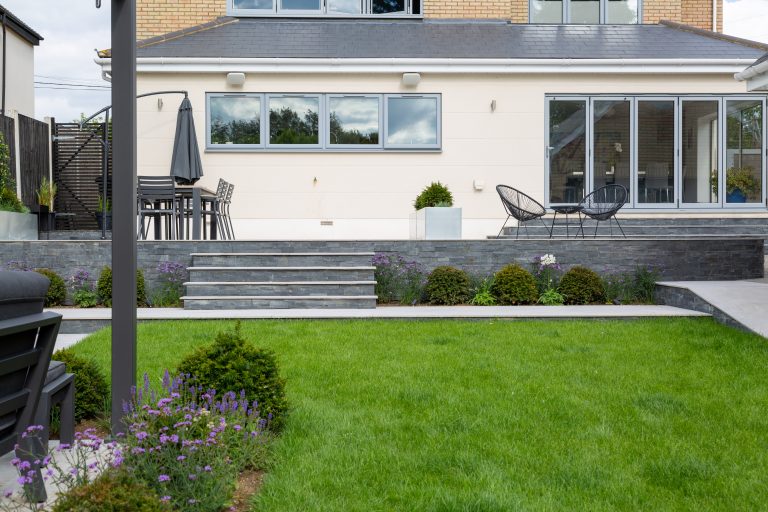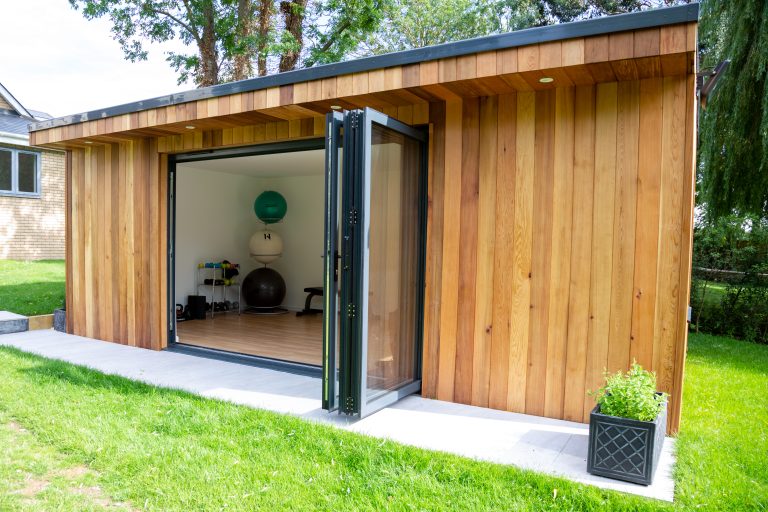 Some of our other garden designs