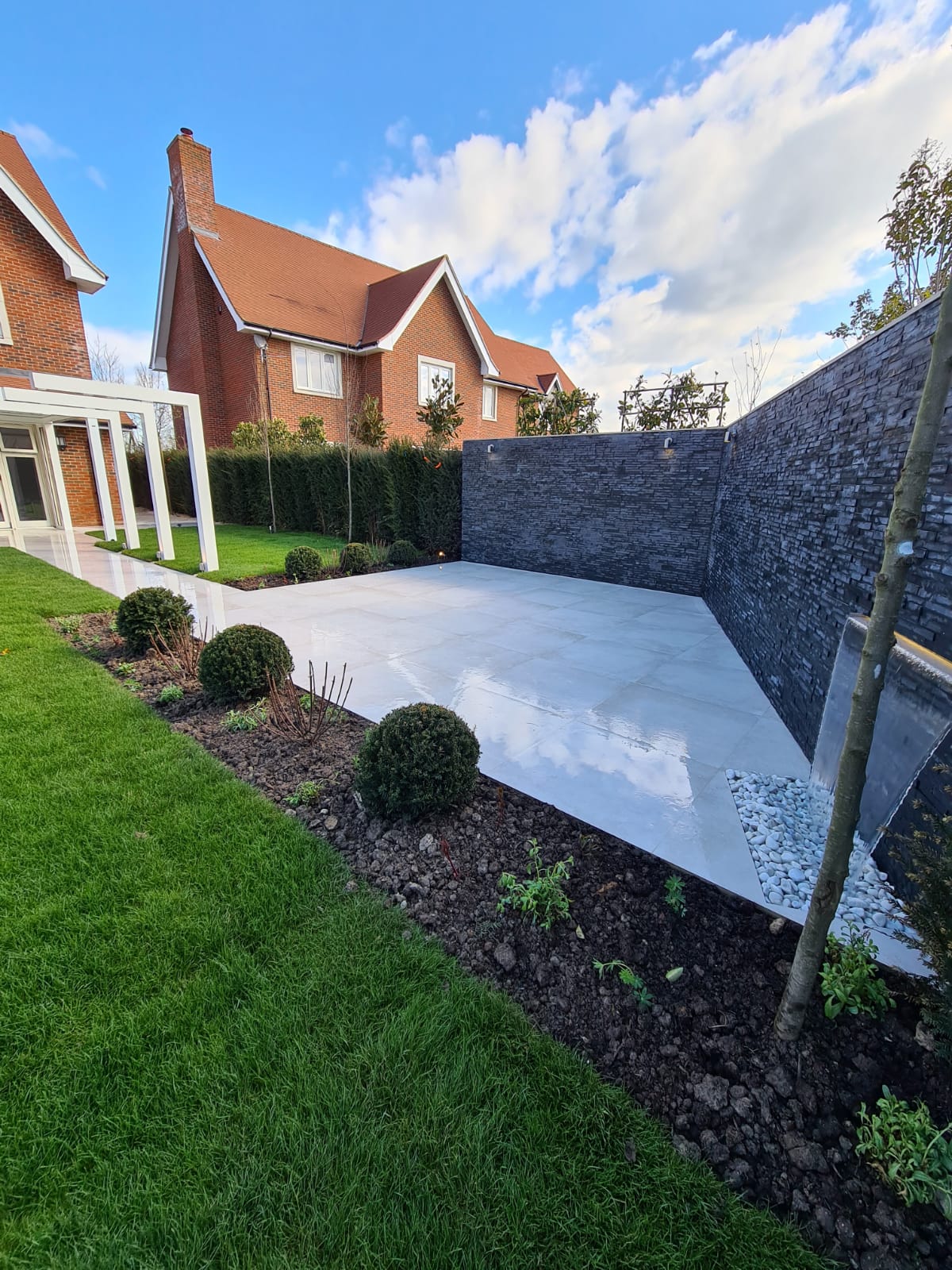 London Garden Design
We provide bespoke gardens in London, creating stylish and functional outdoor areas for our clients. 
The garden design process
Our skilled team have years of experience delivering bespoke garden designs in London. Working in and around the city provides a unique set of challenges as space is often more limited. Despite this, we use our expertise to create innovative solutions and deliver stylish and functional gardens for our clients. 
Before we begin any project, we offer free consultations to help get a better idea of exactly what our clients are looking for. Designing a garden is a big decision and it's natural to want to talk things through to make sure you're getting the details right. This is the perfect time to let us know about any custom tweaks or extra adjustments you'd like to make. 
Next, we sketch a 3D render to bring your dream garden to life. At this stage, you'll be able to see for the first time what your lovely new outdoor space will look like. From here, it's easy for us to make modifications based on your feedback until you're completely satisfied with how it all looks.
Finally, it's time for the exciting part – the build! One of the benefits of using a garden designer is that we take complete ownership of the project, meaning you won't have to worry about sourcing materials or organising contractors. This is where you can sit back and watch your garden transformation take place.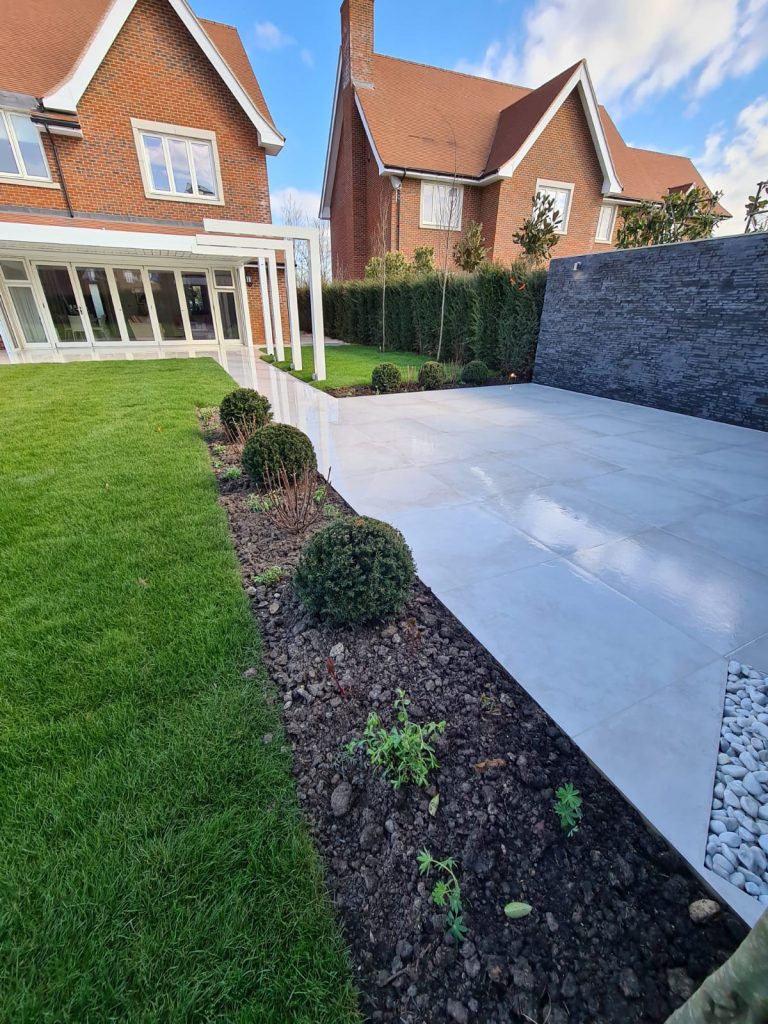 Our garden design portfolio
We have built an extensive portfolio of garden designs, each one meeting the client's brief and delivered with complete satisfaction. From simpler jobs like landscaping and planting to designing bespoke garden rooms and water features, we have experience in providing a range of garden designs in London. 
As well as designing and building gardens, we also provide professional advice and support to ensure your garden continues to thrive long after the project is complete. As award-winning garden designers, we always strive to provide the best possible service to our clients and ensure complete satisfaction.
Want to get the ball rolling?
As we mentioned, the first step to any garden design is a free, no-obligation consultation. We're happy to have a chat and learn more about your desired garden so that we can provide you with the best possible solution. Get in touch today to speak with a member of our friendly team.