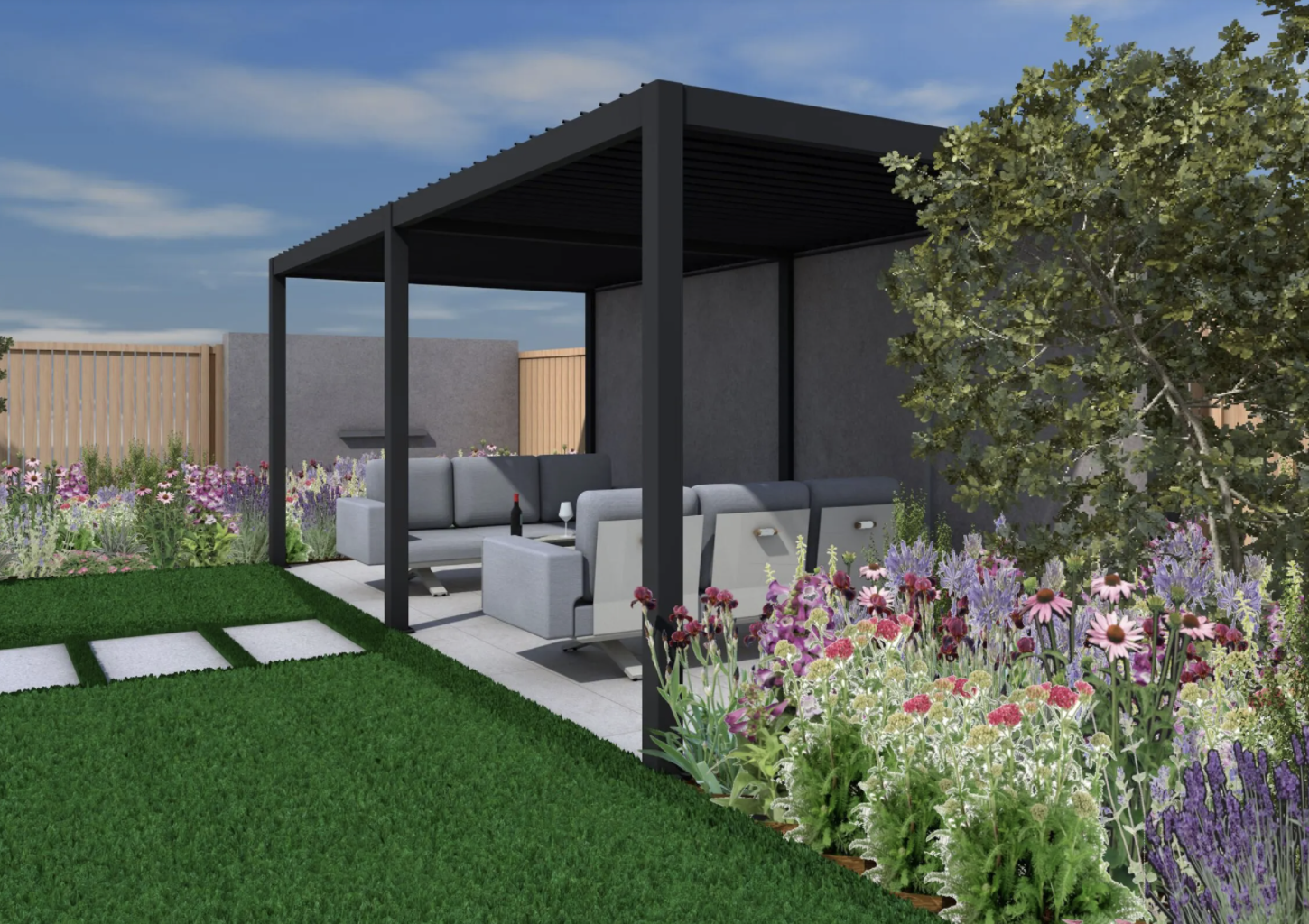 The process of re-designing your garden can often be a daunting and challenging process. With a history of delivering stunning garden designs across Essex and Suffolk, we are here to ensure your dream garden becomes a reality with as little stress as possible.
Get a vision of your garden re-design
Knowing how your garden will turn out is an important part of the design process. You probably have an idea in your head of exactly what you want your new garden to look like, which is great. We'll take on board any details and specifics you provide us with and incorporate them into the heart of the design. What's more, we'll provide you with a comprehensive range of design materials so you will have a good idea of what your garden will look like – before we've even started!
The garden design process
The process of a garden design starts with an initial consultation to discuss your ideas and aspirations for your new garden. We then formulate all these ideas together into a concise design brief that details the requirements of the project. At this point, we'll have a strong understanding of what we're trying to achieve and we'll be able to scope out the project accordingly.
2D and 3D renders
Once commissioned to carry out designs for your new garden we will formulate stunning 2D and 3D design content for you to consider. This is where it really gets exciting; you'll be able to see your brand new garden design take shape! We will present these ideas to you alongside physical samples of suggested materials. We will also provide you with a quote to ensure you have all the information required to build your new garden! With no hidden costs or unexpected fees, you can plan ahead to make sure you stay within budget. Being able to view your garden space in the 2D and 3D images will also let you know if you have room for other garden features, such as hot tubs or swim spas.
So, what are the next steps with your garden re-design?
Garden re-designs are a big deal, especially if you're looking to really make an impact with your outside space. There's nothing quite like having an amazing garden to host family BBQs and entertain friends in the summer. And since COVID-19, staycations have become more popular than ever. Why go on holiday when you've got your own entertainment area sitting right on your doorstep?
If you like the sound of this, then feel free to give us a call today to get the ball rolling.