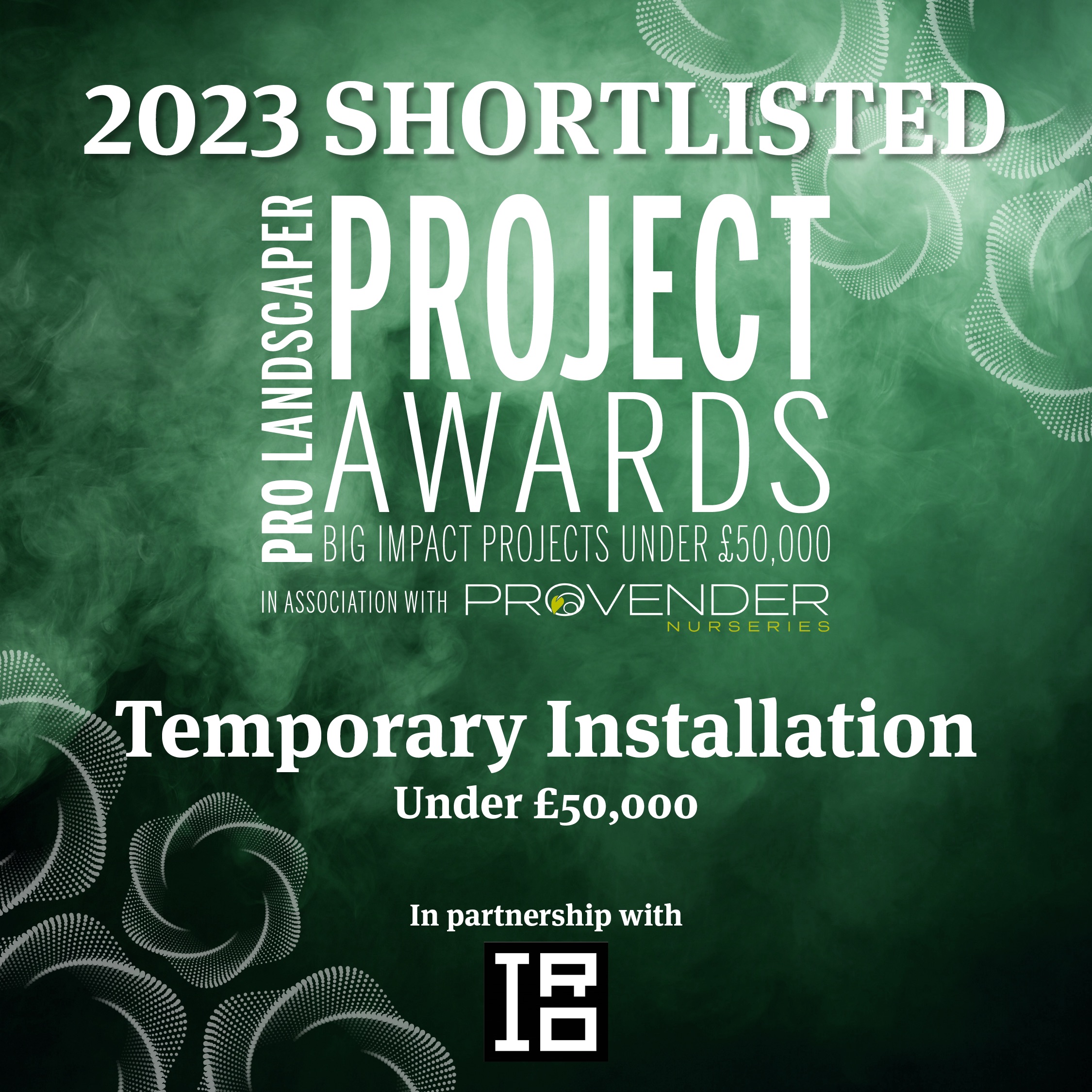 We are honoured to have been shortlisted under the 'Temporary installation under 50k' category at this years Pro Landscaper Project Awards
Our stand we designed and produced for a the Grand Designs show this year has been shortlisted at the Pro Landscaper Project Awards 2023. We are honoured and proud to be shortlisted again and fingers crossed for the result.
Within the space provided we wanted to demonstrate landscape design and stand out features we can provide such as a live green wall, automatic top of the range pergola, a fully equipped outdoor kitchen.
It was integral to show the customers that not only can we provide a full garden design to the clients brief but to showcase the new up and coming features that can make their garden spectacular. Not to mention our excellent customer service and knowledge of horticulture and design.