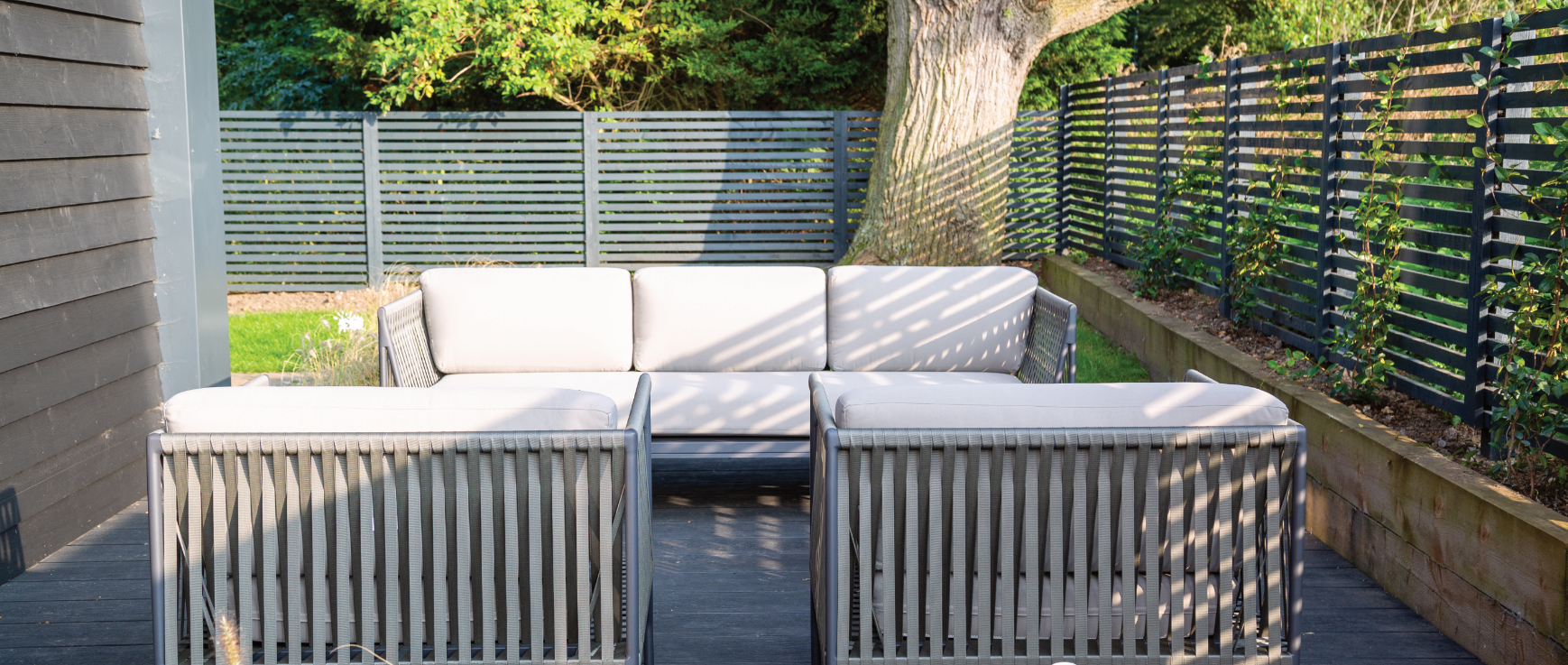 The Benefits of Choosing the Right Garden Designer
Knowing where to start with your garden design is often the toughest part! While the design process for your project will become much clearer when you have spoken with a garden designer, there are a few important steps to take before deciding on who to employ for the job. Taking time to properly research and choose the right garden designer will result in a better overall experience and the job that is completed to a higher standard. There are many benefits of garden designers, but choosing the right one is crucial. Here's our guide to choosing a garden designer that will get the best results for you and your outdoor space.
Go local – in this case, Essex Garden Design!
Why local? For the simple reason that this reduces travel time and response time in project planning and management. Choosing a garden designer in Essex, for example, will give you the advantage of local knowledge if that's where your project is located.  They will know the local soil, the land, the weather and where to source the best materials in your area.  This will ensure your project is finished in a timely manner and you can also feel good that you are also supporting your local business which is very important in current times.
With all the uncertainty that the lockdowns have created this past year, knowing the company you've employed doesn't have to contend with travel restrictions will also see your project completed with less fuss!  You'll be able to have numerous meetings to discuss and review possibilities and concepts with ease.
Know what you want
It's important to have a clear idea of what you want the result of your garden designer's work to be. Do you want a new concept and complete rework, do you need a makeover, do you want water features included, or are you looking to add stone pavings or a patio?
Before you approach your local Essex garden designer, have as much information about the brief as possible. Know the size of your garden, how much sun it gets and from where, what are the soil conditions, where water flows from and to and how wind affects it. Clarify exactly what it is you want in your garden, how you want to use it and your overall design aesthetics.
It's also important to have a clear budget and specific time frame to present your local garden design team. This way they will be able to tell you if what you want to achieve with your garden design is viable from their point of view.  Choosing a garden design team in Essex, if that's local to you, could see you save on costs too.
Have an idea of the style  
When contemplating your brief for your garden design, think about the style of garden you're drawn to. Check out ideas on Pinterest and Instagram to gather inspiration and understand the aesthetics you'd like to see in your outdoor space.  This will also help your garden designer to understand your vision too.
Look for a garden design team that has a similar aesthetic. There's no point engaging a landscape design company that predominantly design classic gardens inspired by European landscapes if you want something modern!  If they are a garden design company in Essex and this is your local area, perhaps they have already done work that you can take a look at?  This is why local is sometimes the better option for this reason.
Do your research!
This leads us on to an important point and something that is essential when undertaking a huge and costly job like garden design.  Take time to research garden design companies online and look for reviews from previous clients who had positive experiences. Ask family, friends and colleagues for their recommendations and advice, but always do your own research as well. When choosing a garden designer in Essex, for example, ask around local businesses and neighbours. If the garden designer is a local one and has a good reputation, others around you will know!
Remember, this company's employees will be working in and around your home so it's important to know as much as possible about them and establish whether you can form a positive relationship with them throughout the process.
Check, Check, Check!
Finally, check the qualifications, professional accreditations and memberships that the garden design company may claim to have. Make sure they are fully insured too. Also, look for examples of their previous work. Ask for client references and speak to the referees directly. Here at Consilium Hortus, we are proud garden designers in Essex, Suffolk, Hertfordshire and Cambridgeshire.  We are part of the Chartered Institute of Horticulture and have just been awarded Best of Houzz Service 2021.  To find out more about us, the service we provide and see some of our previous projects, contact us today.