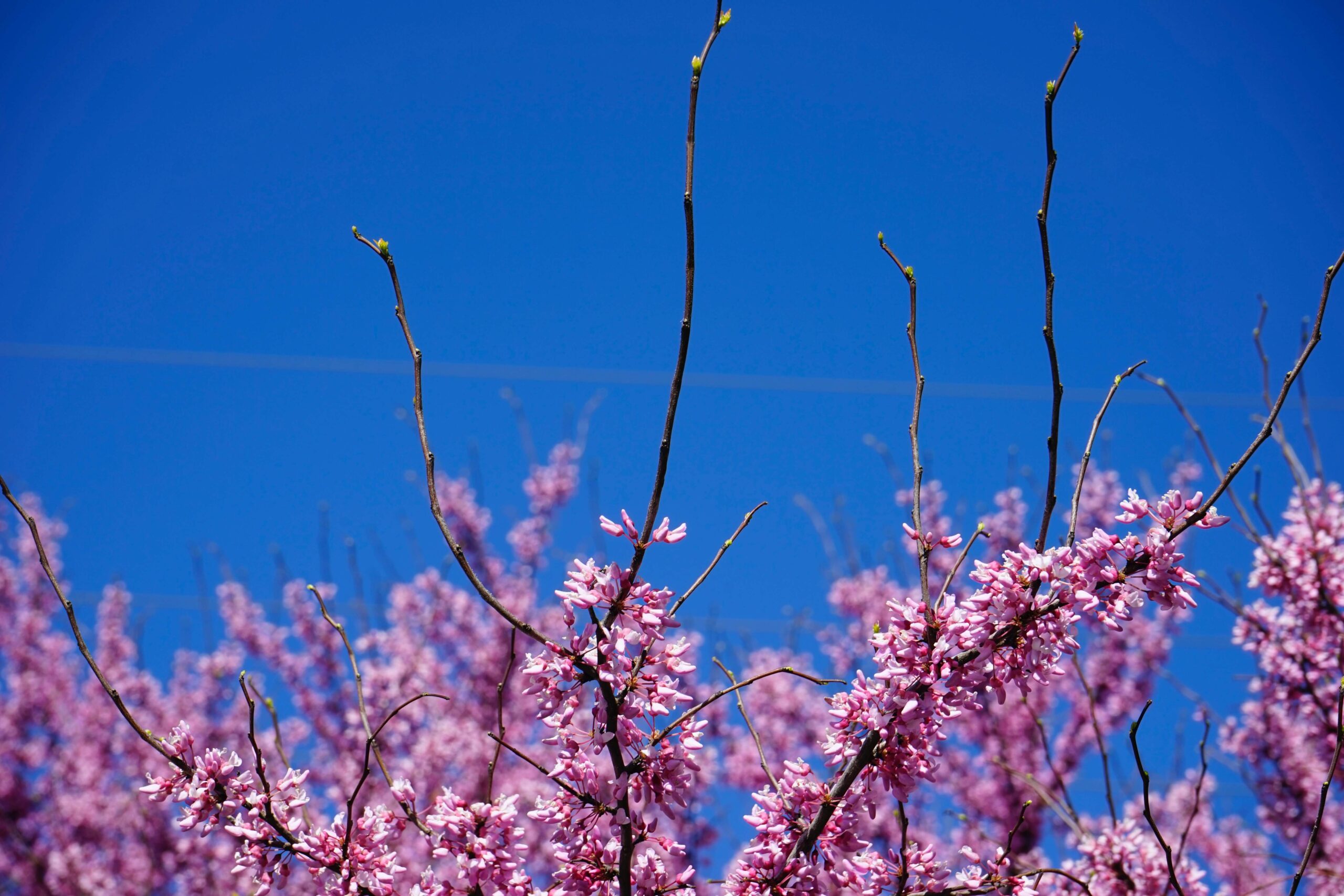 Spring planting and garden preparation
We love spring as it is when gardens start to come to life. Find out what you should be doing to care for your garden this season.
You will have seen the shoots of plants emerging from the ground, trees growing fresh leaves and spring flowers blooming. As garden designers, this is one of our favourite times of the year. While a lot of the work that goes into a garden will have been done in the autumn, now is the time when you start to see the results of your (or our!) efforts.
It is important to care for your garden during this season, as it will help to keep your garden looking lovely throughout the months of the year when it gets most use. So here are some of our top tips on caring for your garden this spring.
Keep on top of the weeds
While your flowers might be blooming, so will other plants that may be less desirable. Weeds are the plants that you don't want to find in your flower beds. By keeping on top of your weeding, you are giving space to your other plants to grow.
Sow your vegetable seeds
If you have some raised beds or container pots for vegetable growing, now is the time to check whether your seeds are ready to be sown. April is a great time to sow a number of seeds – some can go directly into the soil, such as fast-growing lettuce leaves, but others may require some time indoors or in a greenhouse. Check the back of your seed packets to see exactly what is needed.
Don't mow your lawn!
You may have heard of the No Mow May campaign. This is to encourage people to avoid mowing at a crucial time, and to allow bees and pollinators to do their thing. By holding off the mowing for another month, it can have a huge impact. You can even take part in the Every Flower Counts survey, helping to document how many flowers there are in our gardens. If you submit your data, you can get your own Personal Nectar Score, which explains how many bees your garden is helping to support.
Carry out a spring clean of your garden
Have a general tidy up of your garden. This can cover the hard landscaping as well as your lawn and beds. See if there is anything that needs fixing, levelling or removing. Tidy away any plant debris and deadhead any plants if you missed a few during your pruning last year or if you have had any frost damage to your plants.
Look out for garden pests
As your garden is coming alive, it may be providing a tasty meal for a number of pests from insects to rodents. While we believe that wildlife and nature is important, there are some that are far from desirable. For example, aphids. They are a bane to many people but can be easily managed with a squirt of soapy water. Also check your compost and make sure you are aerating it to help with decomposition. You can also add water to it to prevent any rodents from deciding to set up a home there.
Start supporting your plants
Before you know it, your plants will be climbing high and they need support as they grow. You can use bamboo canes, rustic metal stakes or even a trellis. Consider what works well in your garden with its design – if you are going for a cottage look, Harrod Horticultural has a stylish range.
Plant out new plants
If you have a few spaces in your beds or you want to introduce some new colour, head to your local garden centre and pick up some potted plants. Now is a great time to get them in the ground to be able to make the most of them for the summer. If you aren't sure what you want to buy or you're in need of a full review of your garden, get in touch with our team. Spring is a great time for planning an overhaul of your garden. We can provide a bespoke design for you to ensure you get a completed look, perfect for entertaining well into the long summer evenings.