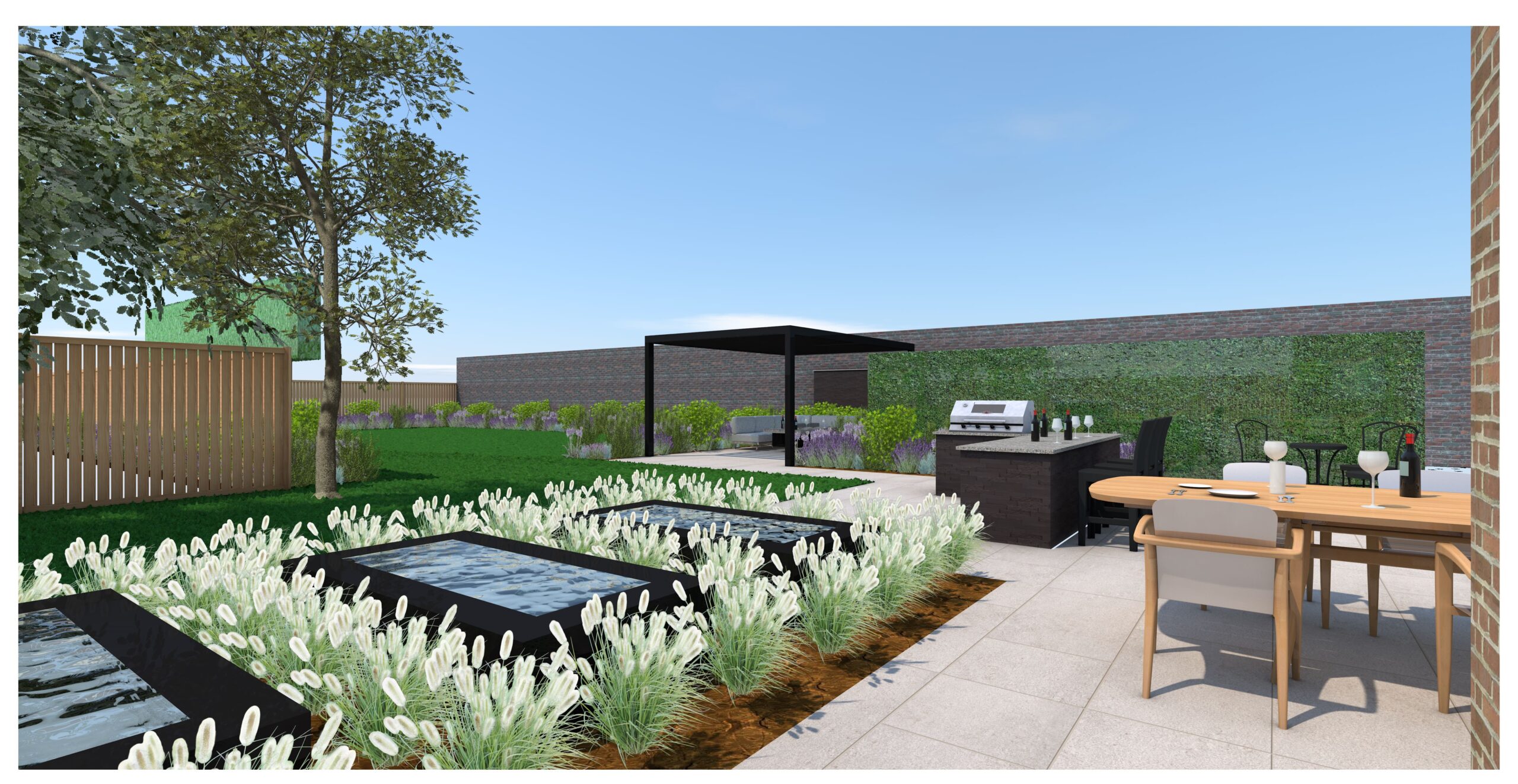 Our client wanted a fresh, unique and modern garden that would allow them to entertain guests and enjoy an outdoor dining experience. We started by brainstorming ideas and putting together a sketch of how we wanted to approach the project and best utilise the available space.
To start with, we created a dining area immediately off the large bi-folding doors to allow for a seamless indoor-outdoor connection from the property.
Next, we added a large outdoor cooking space that was created to allow the family to cook alfresco and entertain without having to go inside at all. Perfect for those warm summer days where you want to make the most of the weather without constantly having to dash back into the house.
Finally, we finished with a sunken fire pit area that provides the perfect evening entertaining area. The specially commissioned fire table ensures even this space can be used throughout the colder evenings, which means our clients can make use of their stunning garden throughout the whole year.
With this bespoke design, we matched the client's brief and provided them with a multi-functional and innovative garden that can be enjoyed by everyone. All completed within the specified design time and managed by our dedicated garden design team here at Consilium Hortus.