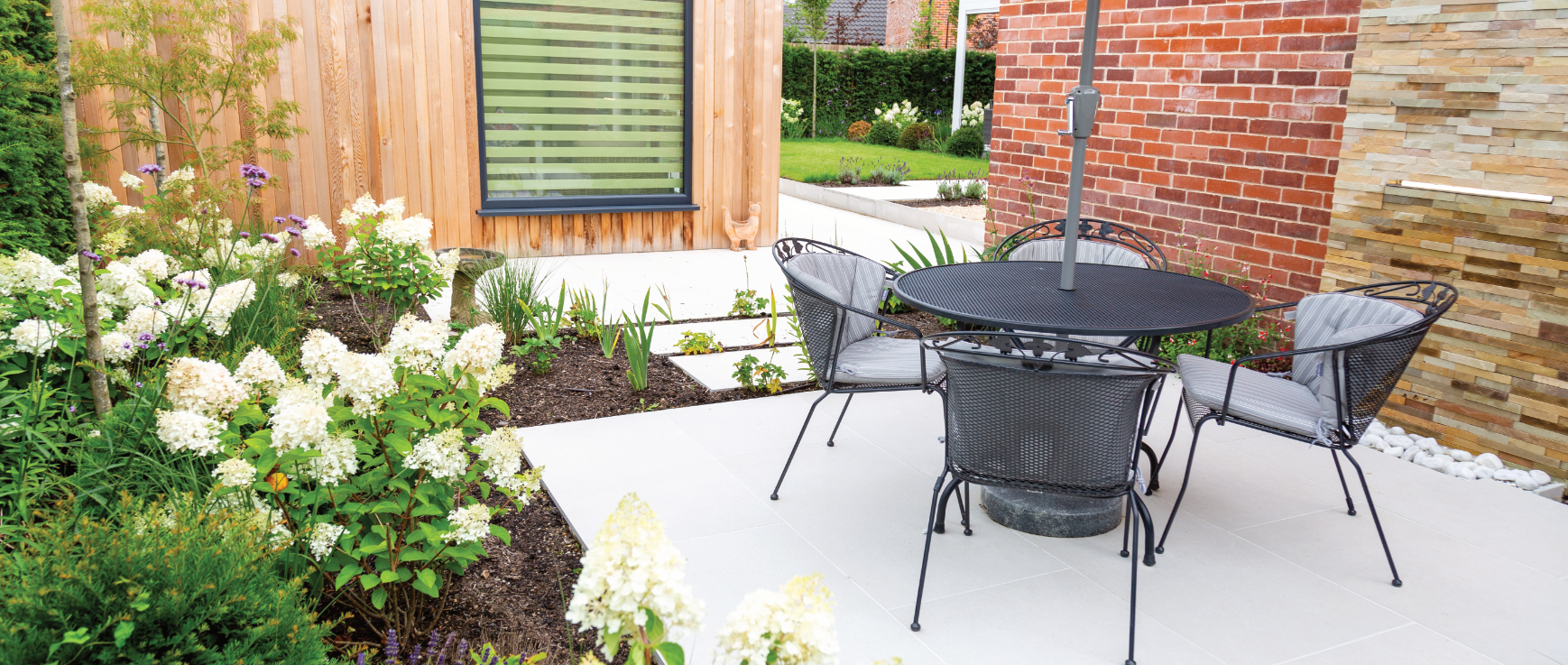 Colchester Garden Design
Using a range of innovative techniques, we design gardens in Colchester that are functional, stylish and up to date with modern trends.
Modern outdoor spaces
With years of experience in the industry, we strive to deliver the best garden design service possible. This includes going above and beyond the basic service by continually looking to improve the design and create beautiful, bespoke outdoor areas for our clients. 
In addition to our creativity, as landscape gardeners, we also take care of the boring stuff too. You won't have to worry about sourcing materials or making arrangements with contractors; we'll onboard these tasks as part of our project management. This means that you get a complete all-in-one service, saving you time and taking away unwanted stress and pressure.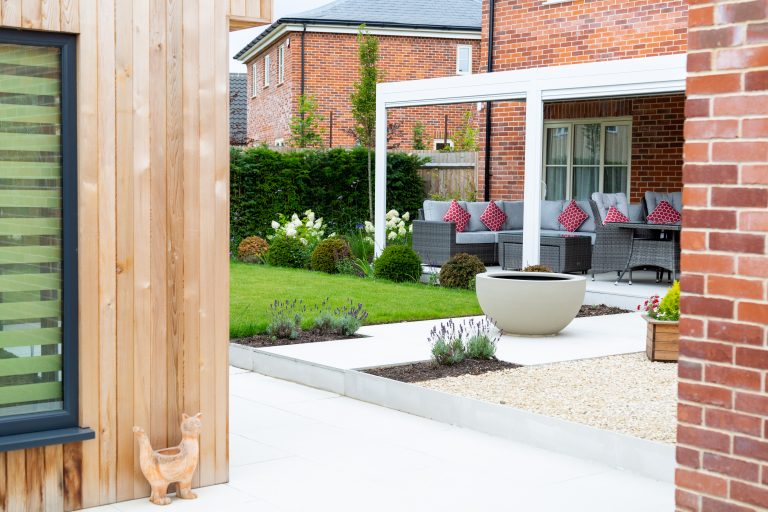 Our previous garden designs
Over the years we have built up a portfolio of stunning gardens designs we've completed in Colchester. For this particular project, we created a bespoke garden studio that our client wanted to use as an outdoor retreat. The garden also features a handmade water bowl and a clever planting design to create a private 'secret garden' feeling.
As landscape gardeners and designers, we see our role as architects of the outdoors. This project in particular was focused on maximising the use of the garden to make the most of the overall property.
Our working methods
With the previous gardens we have designed in Colchester, we like to spend time with the customer understanding their exact expectations. This is usually in the form of an over the phone or face-to-face consultation, depending on their personal preference.
Next, we'll use the brief to shape the garden design and make sure the plan is kept true to the client's vision. We also like to use our professional experience to make suggestions to tweak and improve the design, helping our clients to maximise the gains from their investment.
Finally, we'll begin the project. Working to the highest standards and ensuring quality at every stage, we complete our garden designs within the allocated budget and time schedule. We keep our clients informed of our progress and make sure that they are happy with every step of the design.
Our garden landscaping and designing service in Colchester is the same as all of the other areas we work in. We focus on your vision and help to make it a reality.
Get in touch today
If you're based in Colchester and you want our garden designers to transform your garden or outdoor space, give us a call today. We're more than happy to have a chat and provide you with a free consultation. Whether you want a small redesign or a complete overhaul, we can provide you with the garden of your dreams.