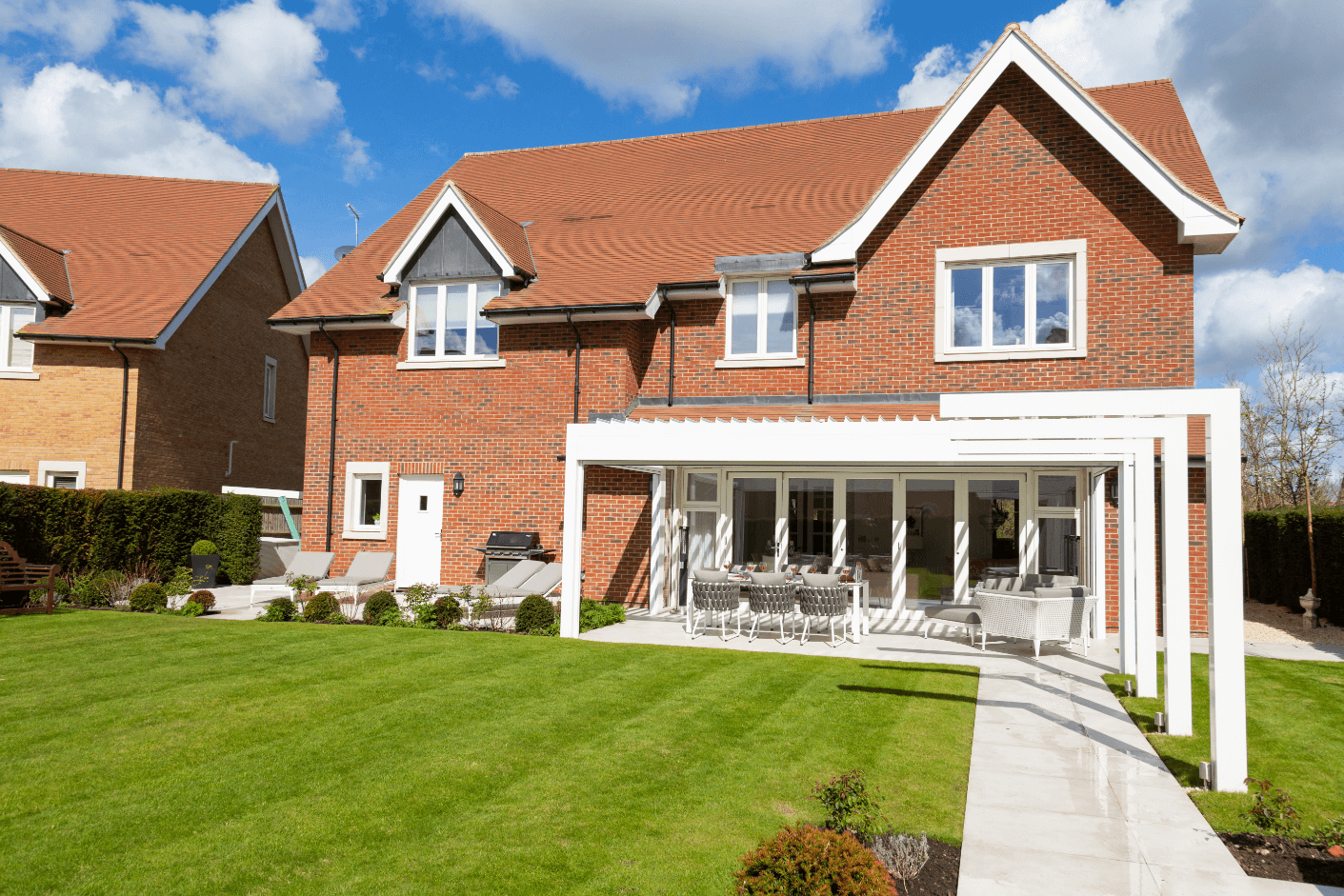 Benefits of having a Pergola
The pergola is a fantastic, traditional outdoor structure for residential and commercial properties. It sets the mood, creating privacy and shade, designates dining areas, and looks picturesque in gardens.
As spending time outdoors in lavish settings continues its upward trend, a pergola is fitting. Install a custom, durable modern pergola to define your landscape, add a touch of luxury, or as a natural extension of your home.
Types of Pergolas

FREESTANDING PERGOLA
A freestanding pergola is exactly what it suggests: a pergola that stands alone as a landscape element detached from your home. You can use this type of pergola beside the pool, in your garden, or to design an outdoor living space at a distance from your house.
ATTACHED PERGOLA
In this type, one side of the pergola is attached directly to your home's wall. You can use this style if you want to cover a space connected to your house, like a deck or patio. An attached pergola can give an outdoor living space the feel of an extension of an indoor room instead of a distinct feature.
PERGOLA WITH GLASS SLIDING PANELS
Glass sliding panels are a great way to add an extra dimension to your garden room. Continue to enjoy the outdoors late into the evening and stop the pleasant glow of your heating elements from escaping, all while retaining a full view of your garden. Insects or gusts of wind won't be bothering you either. On top of that, your pergola with glass sliding panels can be fully locked.
LOUVERED PERGOLA WITH A FEATURE WALL
An adjustable roofing system that allows you to enjoy fresh air, sunlight, and other positive qualities of nature but are adjustable to provide coverage from the less desirable qualities . The adjustable roofing can be fitted with ceiling fans to provide additional outdoor comfort by keeping out pests such as mosquitos and flies. By including a feature wall it gives your pergola a unique style. Options to include a firepit ,water feature, tv, art etc.
SCANDINAVIAN STYLE PERGOLA
This pergola was from our first RHS show. A free standing pergola with a louvered roof, one full feature wall and two slatted timber screens. This is an example of how versatile and creative you can be with a pergola, to create a standout feature to modernise your garden.
ATTACHED PERGOLA WITH BLINDS OR SCREENS
Pergolas are not designed to completely block the sun, but to provide relief from direct sunlight, while allowing air to circulate freely. When adding blinds or screens to a pergola this creates protection from UV and also the cold winds or rain, therefor allowing your pergola to become more versatile throughout the year.