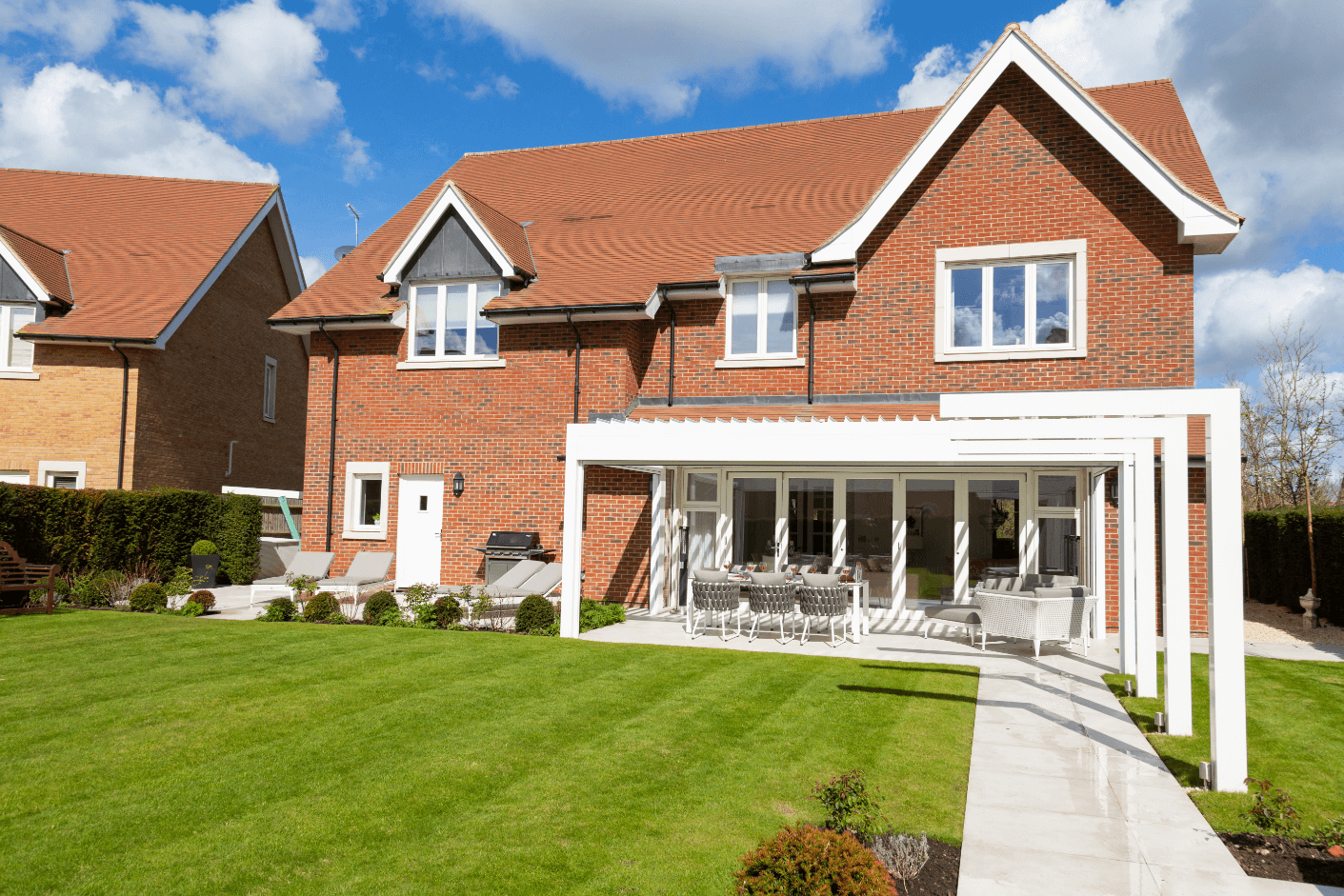 Adding value to your property by having a nice garden
A great way to ensure your home captures the attention of choosy buyers is by creating a stand-out garden space.
And not only can this help you secure a quick sale, but it can also add value to your property.
1. Add a garden room
A garden room is a great way to add value to your property and could add as much as 15%, according to experts.
Garden rooms can be superb, multi-functional spaces for relaxing, working, or exercising.
With more and more people working from home, a bespoke office space away from the main property can be hugely appealing for buyers and a garden room is a great way to offer that.
2. Boost your garden's privacy
Garden privacy is hugely important to buyers and even if your property is overlooked by other homes, there are things you can do to conceal your garden space.
Pergolas can be excellent screening devices for gardens, while clever planting can also help to shield your outdoor space from neighbouring properties.
3. Create a great space for entertaining
Buyers who love to entertain can be wowed by a garden that offers a great space to do so.
That generally means introducing more hard-standing space into your garden, but you can also consider creating zones that offer different spaces for dining, relaxing, or playing.
Think about which parts of your garden get the sun and at what times of day and create appropriate entertaining spaces.
For example, a patio or decking area for barbecuing in the sunshine could be balanced with a quiet, shaded, and private area for relaxing with a book or a glass of wine in the evening.
Don't forget to include outdoor lighting, too, as this can really help to bring your garden to life when the sun starts to set on a summer evening.
4. Consider an outdoor kitchen
If you have the space and a garden suitable for lots of entertaining, you could consider taking al-fresco dining to the next level with an outdoor kitchen.
Outdoor kitchens are less common in the UK so having one is sure to make your property stand out to buyers.
5. Add storage and security
Plenty of garden storage and solid security are extremely important to buyers.
Those with pets or children will want to see a safe garden, so consider how secure things like fences and garden gates are at your home.
Secure storage is also a must-have with many buyers, so they can store expensive items like gardening equipment and bikes.
Aim to boost the security of your garage or garden shed with improved locks and blacked out windows to put off potential thieves.
You could also consider adding CCTV or security lighting, both of which can help to reassure potential buyers.