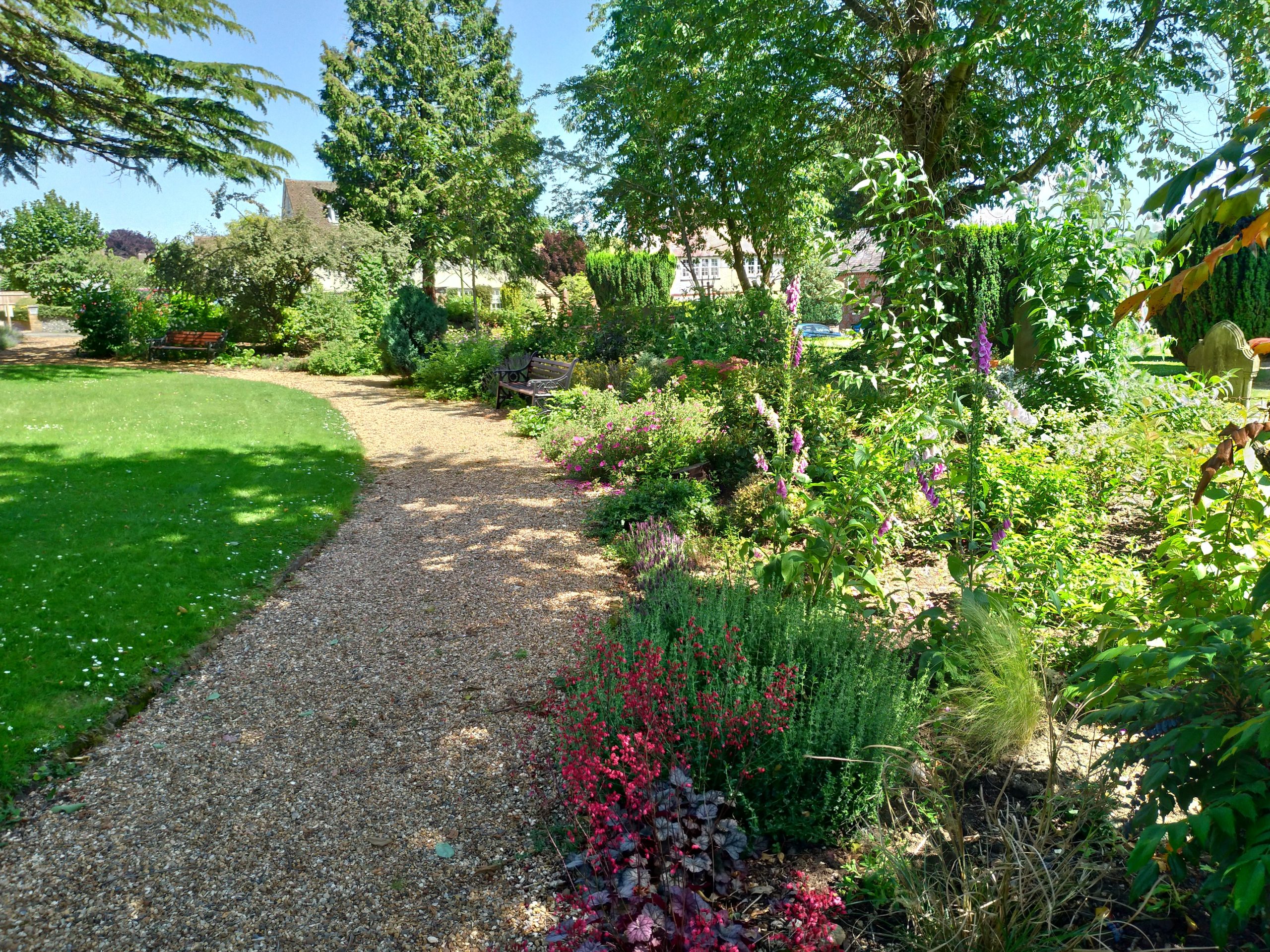 5 benefits of using a garden designer
As our country and indeed the world continues to learn to live with the coronavirus pandemic, we are all trying to adapt to the new surroundings we find ourselves in.
Increasing restrictions on movement and the requirement to stay at home seems to loom ahead for the New Year too.  Now may be the time to invest in your outside space! Just the simple act of stepping outside and enjoying a little sunshine and fresh air instantly improves the mood and outlook of many people.  Knowing we can do this safely, makes our gardens and outside spaces imperative to our wellbeing right now.
The benefits of nature, many health experts believe, can lower blood pressure, boost immune function, and reduce stress. Communing with nature is a full mind-body experience that is good for your well-being and soul. It's been a very long year and I think we're all in need of this right now!  So now is a great time to slow down, take a deep breath, and step outside!
So why hire a garden designer I hear you say? Well, we have put together a list of reasons why hiring a professional garden designer is the best way to make your outside space into everything you hope for and more
Having a design for your garden is one of the most important things.  Knowing what you want helps to realise your vision.  A garden designer is an expert in creating these design ideas, they can help you see your vision with detailed drawings, 3D visuals and mockups that you can change, add or take things away if they don't look right.  We have the equipment and knowledge to make even the most magical gardens a reality. Bespoke briefs that suit the client's needs and desires form the basis of the project to ensure you are happy with the end result!
Have you ever planted something, and it just simply didn't take? I know I have!  You need to have the knowledge to know what to plant where at what time of year, the soil conditions, how much to water and more. It's a minefield!  This is another great reason to have the expert know-how of a garden designer! If you intend to do a project, then let's do it right. Having detailed plans to ensure the planting flourishes is something that will save you time and money in the long run.
We all know that costs can spiral out of control when starting a home project.  A major garden redesign is no different!  However, hiring a garden designer can help to keep costs to a minimum. Knowing at the design stage what the costs are going to be allows you to look at the project as a whole and work with the budget you have.  Rather than underestimate costs and end up with a large spend having not taken certain things into consideration.  A garden designer will know all the costs involved, ensuring you won't be left with an unexpected surprise!
A garden designer will be able to save you time and in some cases money by sourcing all you will need to make your garden redesign project a reality.  Doing this yourself is a huge task!  The plants, building supplies, even your lounge sets, fire tables and outdoor kitchen/BBQs can be sourced all in one go with the help of an expert garden designer.
Lastly employing a garden designer means you can enjoy the benefits of having a stunning outdoor space thereby increasing your homes long-term investment. Getting your garden designed and landscaped is considered to increase the value of your property by 5-15%!
So, there you have it! Spending time outdoors is a wonderful way to recover from the stress and strains caused by the current situation. Your landscape can be a real and significant mood changer for the better, especially if you hire a garden designer to help you with your project.  Consilium Hortus offer bespoke garden design packages in Essex, Suffolk, Cambridge, Hertfordshire and London. Winners of the prestigious PRO LANDSCAPERS 30, Under 30, award and The Young Horticulturalist of the Year, you can rest back knowing they can create innovative and creative gardens that perfectly match your brief, whatever your style!