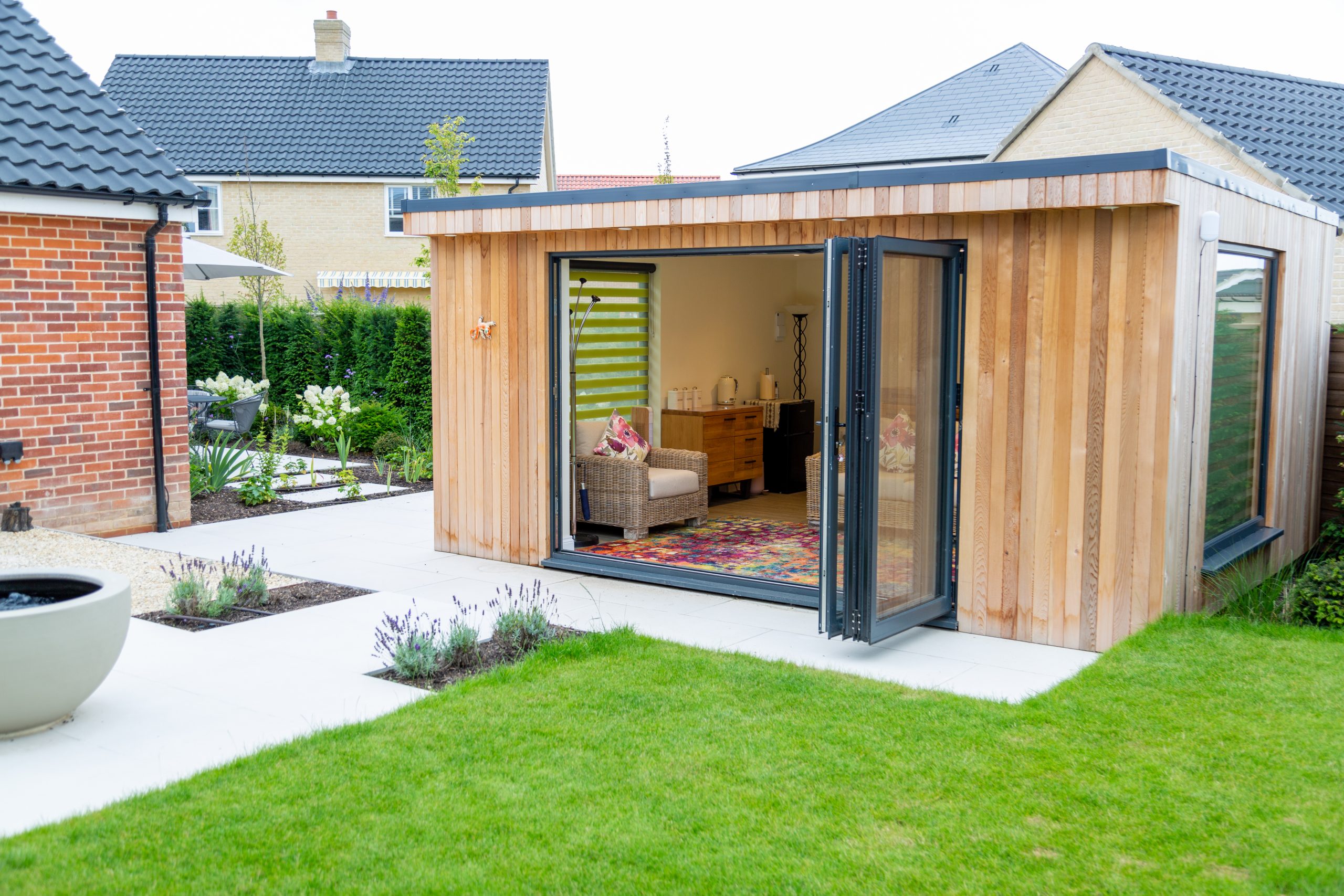 Get your Garden Lockdown Ready Part 1 – Outdoor Offices
New Year, New Start!  Even though we have been plunged into our third lockdown of this awful pandemic we have to move positively into 2021.  With so many of us working from home again, it's more important than ever to ensure our spaces are as comfortable and efficient as possible!  In part one of this blog, we will explore the great investment having an outdoor office can add to your property.  Plus encouraging this new 'norm' to aid us to better mental health as we face the possibility of being locked down again until March.  Let's keep our chins up, put our best foot forward and embrace this challenge and turn it into something our gardens can be proud of!
Getting outdoors can do great things for your health. Reducing stress, lowering blood pressure and improving immune function are among nature's health benefits.  Being trapped indoors for long periods of time can have a detrimental effect on your mental health, depression, low mood and anxiety can all be results.  Incorporating elements of nature into your workday can give your brain a boost, resulting in increased productivity, focus and creativity.  Exactly the things you need when working from home!  A lot of people who work from home say the action of actually leaving their house and going to another space outside their home, helps them separate home life from work life.
With the uncertainty of lockdowns, having an outdoor office lets you rest back in the knowledge that this is your workspace.  Being unsettled and uncertain about your working day can lead to anxiety, one of the main causes of poor mental health.  Plus, now you really can be in control of your safety and keep your distance from others to help fight Covid 19. Work is taxing enough!
Having an outdoor office allows you the freedom, peace and quiet you crave to ensure you can be as productive as possible.  It gives you that extra room, you may so desperately need now the kids are holding up at home too!  Perhaps you were renting your office space, now could be the perfect time to invest in your own outdoor office.  How great to know that your commute now consists of pottering down to the end of the garden!  You'll never be late for work again!
In this 'brave new world' of video calls, cloud systems and team collaboration tools, it raises the important question: just how long can a person work at their dining room table?!  Adding an outdoor office could be the most cost-effective way to gain more space and make your home stand out from your neighbours, without having to build costly extensions!  If you're unable to afford the cost or time it takes to complete an extension or conversion and/or gaining planning permission may be tricky, fear not! Adding an outdoor office in your garden can still add around 5% to the resale price, which in many cases will cover the cost of installation and then some.
Now is the time to invest in your garden. With the proven benefits being outside given to your mental health and the potential value an outdoor office can add to your home this could be the perfect time to seek the expertise of a garden designer to help you in your journey to add an office to your garden.  Let Consilium Hortus guide you through adding an outdoor office to your garden and make this your New Year's project, which you can enjoy for many years to come.
Stay tuned for part two of 'Get your Garden Lockdown Ready' as we help you turn your garden into a perfect oasis of calm.  Plan your 'staycation' and spend your summer in the comfort of your newly designed garden!